Caution: The following article contains graphic images.
On Tuesday night, in Portland, Oregon, Pro-Life leader Tayler Hansen was attacked by ANTIFA.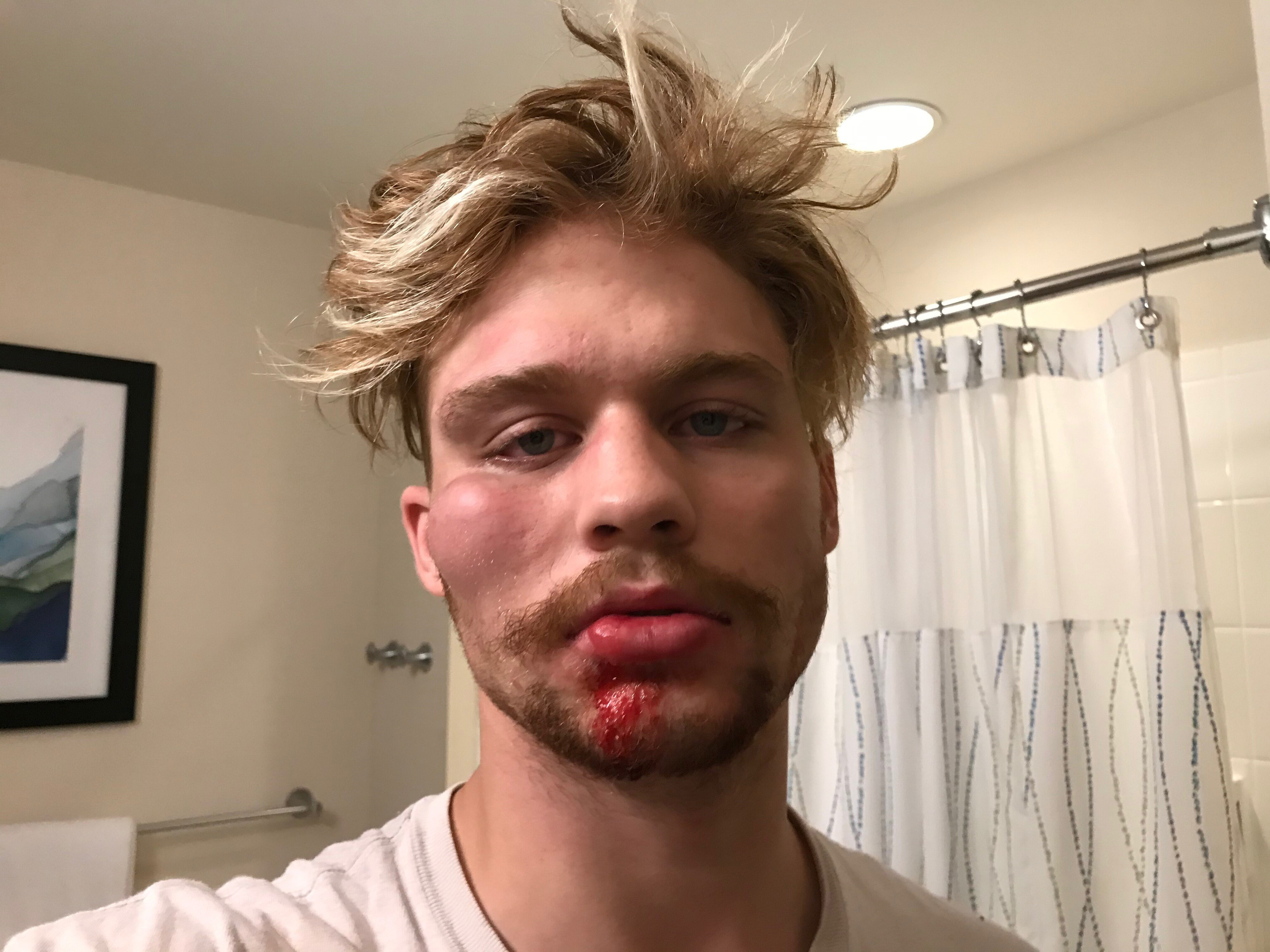 Hansen was bloodied and bruised. He is lucky to be alive.
Hansen has been traveling the country painting Baby Lives Matter murals in cities where ANTIFA and BLM protests have erupted into violence and rioting. His murals have garnered local press attention for the pro-life movement and have ignited pro-life activists to get involved.
His peaceful, creative murals have also made Hansen a target of ANTIFA. His strong convictions to protect the unborn have riled many on the Left to attack Hansen for his beliefs.
Hansen was born and raised in Butte, Montana, but has taken to traveling the country with the goal of energizing a new generation of young adults to speak out and protect the unborn.
"I was outraged by the born alive bills coming out of Congress," Hansen told me. "Young people don't approve of these tactics to kill a baby in the 9th month. When people understand what is happening, they are outraged."
Hansen traveled to Portland to chronicle the ANTIFA violence and his video from the streets of Portland on Saturday went viral when President Donald Trump tweeted it out. The ANTIFA rioters were made aware of Hansen's presence and began to organize an operation to track down Hansen.
Around 12AM local time, Hansen was confronted by a few men who knew exactly who he was. Within a few minutes, there were more ANTIFA members antagonizing Hansen.
It seems he was outed by a member of the press who passed his Instagram account around to other ANTIFA activists - making his presence known to the angry mob. He was confronted and called by his name. That was when he knew it was time for him to leave the area. As he was getting out of the developing storm, Hansen told me he was jumped by four people dressed in all black. They attacked him and beat him up.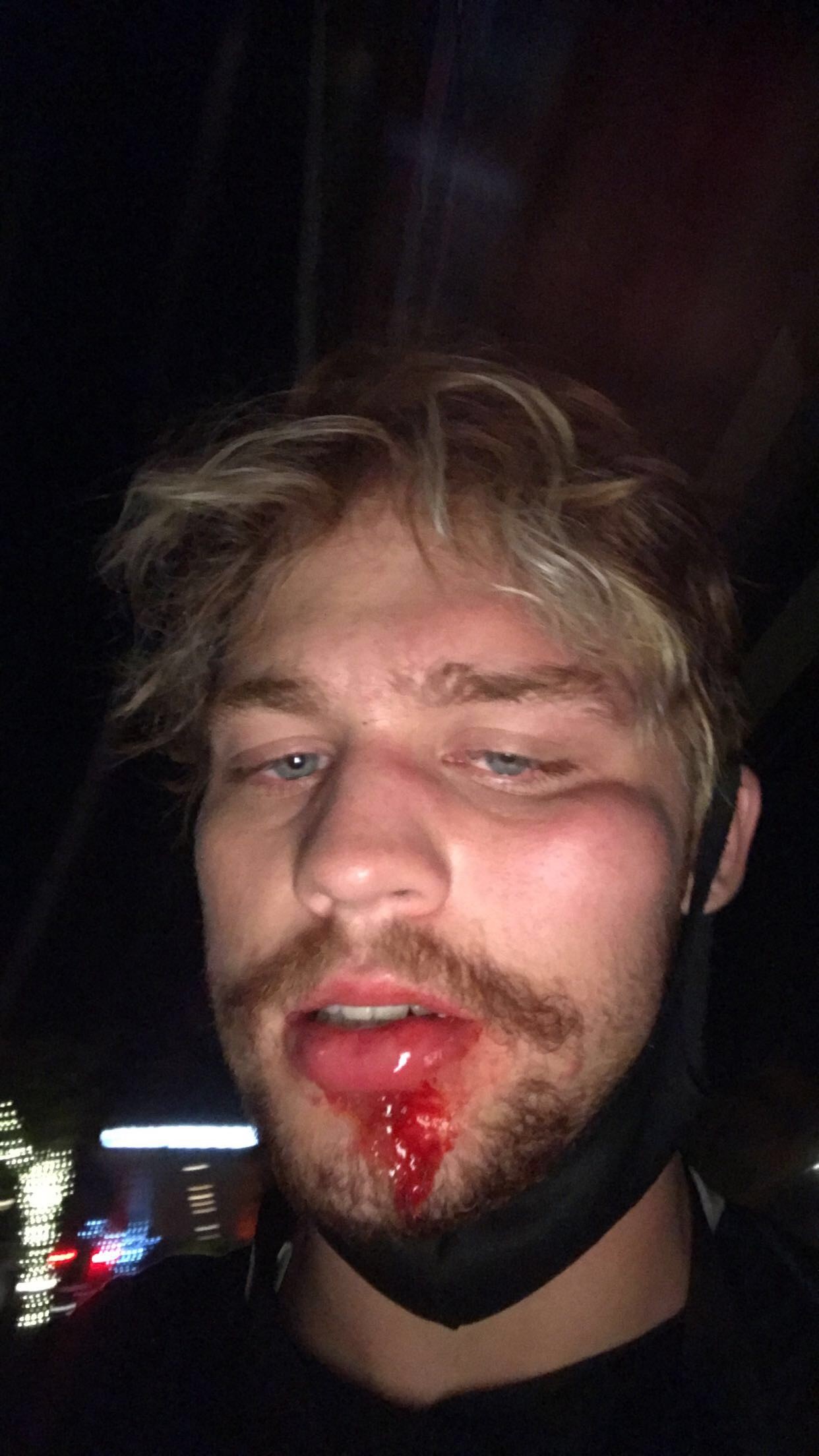 Peaceful protesting is a staple of American democracy. The U.S. judicial and political systems protect protesters from being shut down or silenced. But inherent in the American tradition of protesting is the idea that violence is not used. And that protesters respect the laws they are protesting. Congress makes laws. Protests are designed to call attention to a law that some people disagree with and therefore want changed. Resorting to window-smashing, graffiti, property damage and violent attacks on police officers, journalists or observers is un-American. These criminals should be dealt with by local law enforcement officials immediately and harshly.
Portland, however, is failing to protect its citizens. Mayor Ted Wheeler is failing to utilize the law enforcement tools at his disposal. And the Governor of Oregon is too weak to do anything to help.
Violence like the attacks Hansen endured will continue unless the people of Portland demand that more is done to confront these rioters.
Local and state officials are the ones responsible for protecting citizens, and the politicians in Oregon have no one to blame for the increasing violence but themselves. Their excuses are ruining their city. The voters of Oregon should speak up.
Richard A. Grenell is the former Acting Director of National Intelligence and former U.S. Ambassador to Germany.