Upholding the Rights of Christian Victims in Pakistan: Two Muslims Sentenced to Imprisonment for Shooting a Christian Man
Our international affiliate, the European Centre for Law and Justice's (ECLJ) office in Pakistan, the Organization for Legal Aid (OLA), has secured a big victory for a Christian family.
Our client, Waqar Masih, a 27-year-old Christian man, was shot four times by two Muslim men, Muhammad Shahbaz and his accomplice Muhammad Qasim, for selling them stale betel quid called paan, an after-dinner treat that consists of betel leaves filled with areca nut, slaked lime, and various other ingredients.
Waqar owned a snack and cold drink shop in December 2012. The defendants lived in another village about four kilometers away and had been to his shop a few times. On December 30, 2016, Muhammad Shahbaz and Muhammad Qasim came to Waqar's shop and asked for betel quids. When Waqar asked them to pay, Shahbaz told him that the leaves were stale and they were not going to pay; instead, they insulted him, swore, and left.
A few minutes later, both Shahbaz and Qasim came back and asked Waqar how a churha (a pejorative term for Christians) could treat them with such disrespect. Then Shahbaz and Qasim shot Waqar four times, with one bullet landing in his backbone. Waqar suffered serious injuries and was rushed to the hospital. Unfortunately, he was left paralyzed due to the injury in his spinal cord.
The police arrested both Shahbaz and Qasim, recovered the weapon, and charged them with, inter alia, section 324 (attempted murder) of the Pakistan Penal Code (PPC). Our attorneys on the ground represented Waqar alongside the public prosecutor. In Pakistan, victims of crimes are allowed to have private attorneys represent them in addition to the prosecutors to make sure their interests are well-represented.
After a long trial which was recently interrupted by closures due to COVID-19, the court finally heard the final arguments. The court gave its decision on October 28, 2020, noting in the judgment that "both accused committed the [crime] in furtherance of their common intention." The court also found that Waqar Masih "sustained severe injuries" and "[a]s a result . . . became paralyzed and now is on a wheel chair." The court further noted that "the [eye-witness] account is fully supported by the medical evidence. The motive has also been prov[en]."
The court held that the case has been proven "beyond any shadow of doubt against both the accused persons . . . and in [the court's] view the accused committed a very brutal act and attempted to [kill] Waqar Masih [over] a very petty matter, therefore, the accused Muhammad Shahbaz is convicted under section 324 PPC and is sentenced to seven years rigorous imprisonment" and the "accused Muhammad Qasim is convicted under sections 324 and 34 PPC and is sentenced to five years rigorous imprisonment." Both defendants were sentenced to more imprisonment under other sections, but the magistrate ordered the sentences to run concurrently because a magistrate of his rank can only sentence up to seven years imprisonment. The court also fined both defendants 1,710,107 Pakistani rupees (approximately $10,663) to be paid to our client.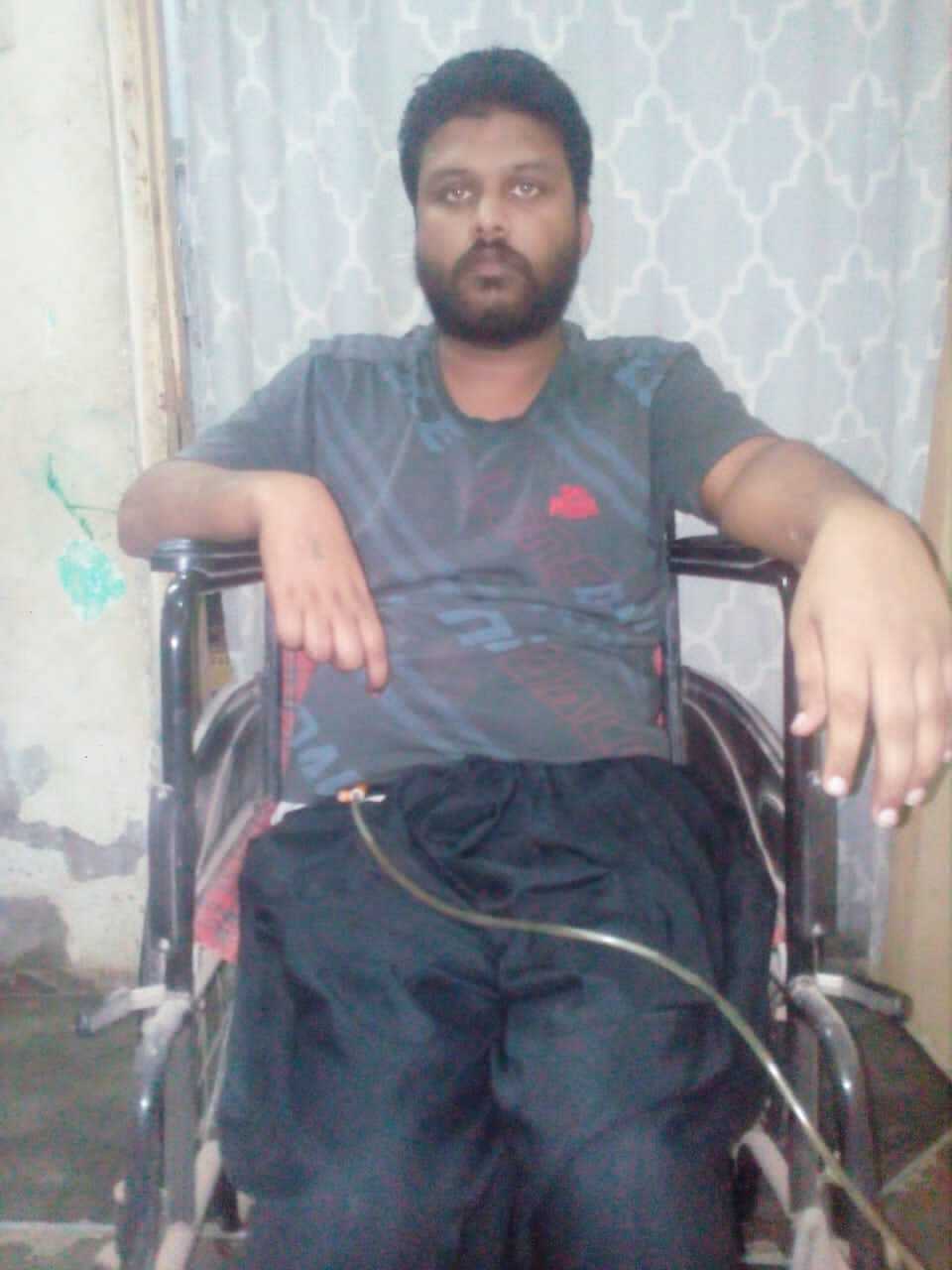 After the court announced its decision, we spoke to our client and his father. They both said that they first give thanks to God for this decision and then to the ECLJ's office in Pakistan for standing with them for over three years and fighting in court at every step.
At the ACLJ, we want to also thank all of our supporters, who, while they are behind the scenes and not in the courts with us, pray for us and support us so that we can represent our brothers and sisters around the world.
While this is a victory, we believe that the punishment both defendants received is not adequate according to the crime. Waqar was paralyzed as a result of his injuries and may not ever be able to walk. Therefore, we are appealing this decision so that the sentences are ordered to run consecutively. If we win on appeal, Shahbaz will serve ten more years and Qasim will serve six more years.