Following the deadly terrorist attack that targeted Christians on Easter Sunday in Pakistan, our international affiliate, the European Center for Law and Justice (ECLJ), responded and partnered with Operation Blessing (OB) to provide humanitarian aid.
On March 27, 2016, Christians gathered in a local park to celebrate Easter with loved ones. Without warning, an explosion quickly turned the scene of celebration to horror. Bodies and body parts were hurled all over the park. Many of the victims of the attack were women and children. Witnesses reported hearing a "very loud" explosion and seeing pools of blood with bodies of both the dead and injured strewn in the park. The blast killed at least 73 people and left over 320 injured.
A Taliban splinter group once affiliated with ISIS (the Islamic State), Jamat-ul-Ahrar, claimed responsibility for the attack and stated its goal was to target Christians. A spokesman for the terrorist group further vowed such attacks would continue. The Pakistani Prime Minister, Muhammad Nawaz Sharif, condemned the attack, and the following day several suspected terrorists were arrested.
Operation Blessing intervened to provide humanitarian aid through ECLJ's affiliate, Organization for Legal Aid (OLA), in Pakistan. Their combined effort provided vocational, financial, educational, and medical support.
Haroon Nazir, a thirty-year-old Christian man, died in the suicide attack. He left a 7-month-old daughter and his wife, Sara, who was two months pregnant. At the time, Sara was transitioning jobs and would not be paid for three months. Sara has received aid in the form of rent money and groceries for three months until she receives her paycheck. Sara was very grateful saying: "This help lifted up my faith that God is with us and that he uses his people to help his innocent children. May God bless you all."
Similarly, one family lost a son, Salamat Prince Bhatti, who was the Christian family's only wage earner. Salamat was a tailor and was a helping hand to his parents and younger siblings. Our team with Operation Blessing's support paid rent for the family for an entire year.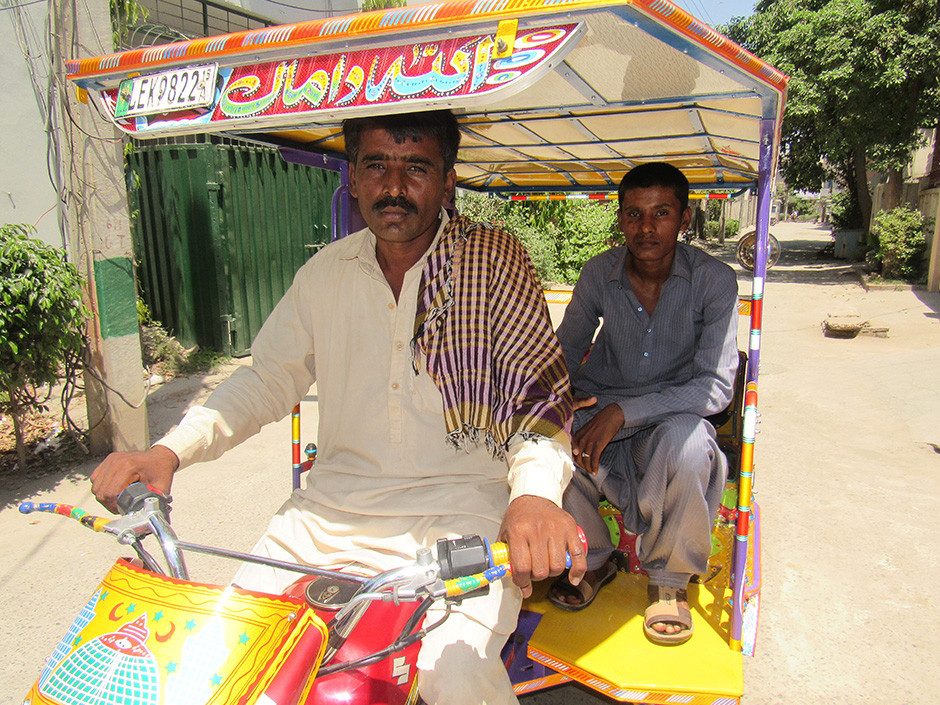 A Muslim family lost a father and three children. Muhammad Faiz was a clerk who died along with three of his five children in the attack. His wife Najma and two of their children, Sabina and Faraz, were also injured. Operation Blessing was able to provide Faraz, a tenth grade student, a motorbike rickshaw to help him earn an income and support his mother and sister. Faraz stated, "I am very thankful to OB for providing me the motorbike. Although this cannot fill the place of my father, this can at least reduce the financial difficulties we are facing after his death."
OB and our team's efforts managed to help several families impaired from the incident afford the cost of school for their children.
A Christian mother, Tahira Gill, suffered serious head and leg injuries and is still on a ventilator at Wapda Hospital in Lahore. Her husband died in 2011. After receiving injuries in the attack, she was unable to support her son, Zeeshan, a nursing student finishing his final year at St. James' School of Nursing. OB helped pay for eight months of Zeeshan's training, which included schooling, housing, and traveling expenses.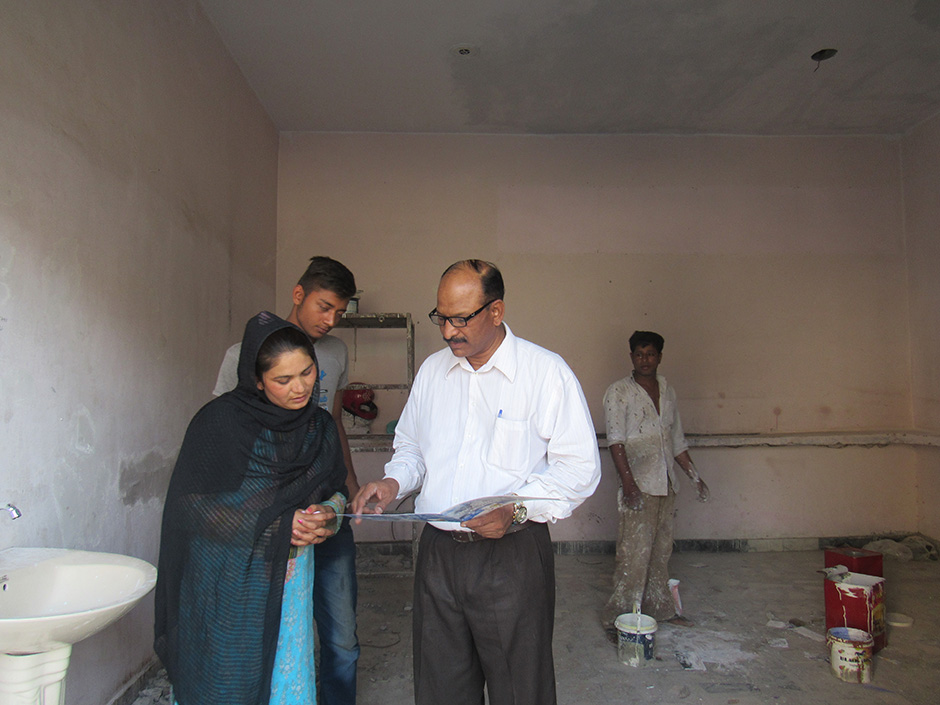 Likewise, the blast left Mehtab Bashir, a father and sole breadwinner for his Christian family, bedridden after suffering injuries on his head, legs, and arms. Mehtab was seriously wounded and, following the attack, was on a ventilator for five days. Although his condition improved enough for him to be released from the hospital, he remains bedridden and is unable to work. He has three children: Ribka Mehtab, in seventh grade; Suleman Mehtab, in fourth grade; and Yermiah Mehtab, in third grade. In response, OB helped Maria, Mehtab's wife, start a beauty salon and paid tuition fees for their children for six months. Our team helped Maria paint, renovate, furnish, and install beauty equipment to ensure the site could function as a beauty salon. OLA staff also took the children to buy books, stationery, and uniforms. Maria said, "My family and I are thankful to Operation Blessing and the OLA from the core of our hearts for helping us in such a way that no one ever could. This beauty salon will empower me to use my skills for earning and meeting my family's needs."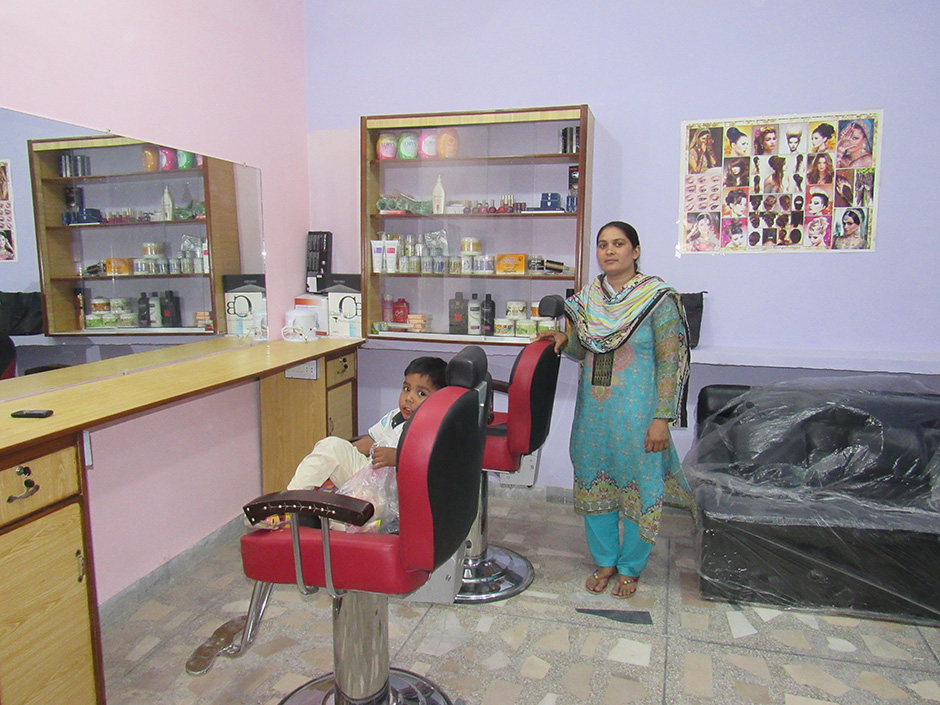 Correspondingly, two other Christian families each lost a son in the attack, and both families have another son who remains in the ICU. Sharoon Patras, who was sixteen-years-old, died in the blast and his elder brother, Irfan Masih, was severely injured. Irfan remains is in the ICU at General Hospital in Lahore. Likewise, Nauman James, who was nineteen, died in the blast. His brother, Asher James also remains in the ICU and is in critical condition. OB was able to help both families by paying the school fees for the remaining siblings. Patras Masih, Sharoon and Irfan's father, responded, "I am very grateful to Operation Blessing for helping with the educational expenses of my children in this difficult time when one of my sons lost his life and the other one is fighting for it in the hospital."
Our combined efforts have helped provide ongoing medical treatment to individuals injured in the attack. Qaiser Masih, a son of a local Christian resident, suffered a serious head injury in the blast. Qaiser was rendered unconscious and was in the ICU at General Hospital following the injury. He was later discharged and doctors expect him to recover over the next several months. However, he lost his memory due to the head injury he suffered and requires ongoing medication along with bi-monthly checkups. OB will provide Qaiser medicine through the OLA's team on the ground until he completely recovers.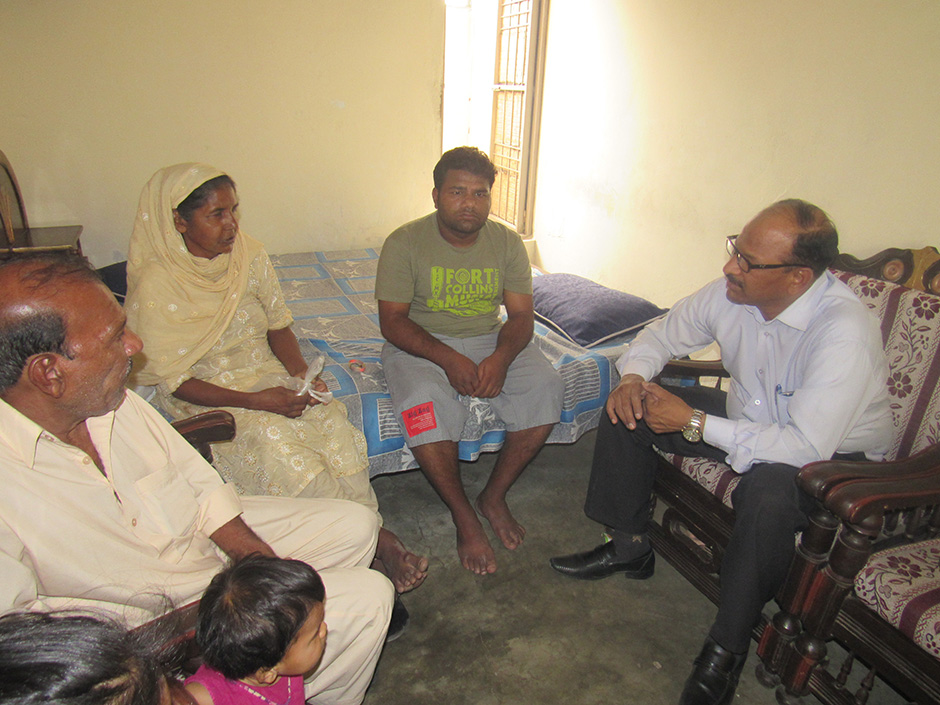 OB has also provided vocational support to other Christian families affected by the attack. One family had a son who was injured in the attack leaving him unable to work. Alisha, son of Aslam Masih, was working in a matchsticks manufacturing factory, earning 12,000 rupees, approximately $120 a month. Alisha was in Sheikh Zayed Hospital when our staff from the OLA visited him. He had received injuries on his face and arm which initially rendered his arm inoperable. He is improving, but is still in the hospital. Alisha has five siblings, two of which are still in school and one is awaiting results of a matriculation exam. Additionally, our team was able to provide the father with a rickshaw to help support his family. He expressed his gratitude stating, "When the incident took place, I was hopeless wondering how I'll run my household and afford the studies of my children without Alisha until his complete recovery. But now . . . the rickshaw will really help me a lot to improve my financial condition. I am very grateful to Operation Blessing."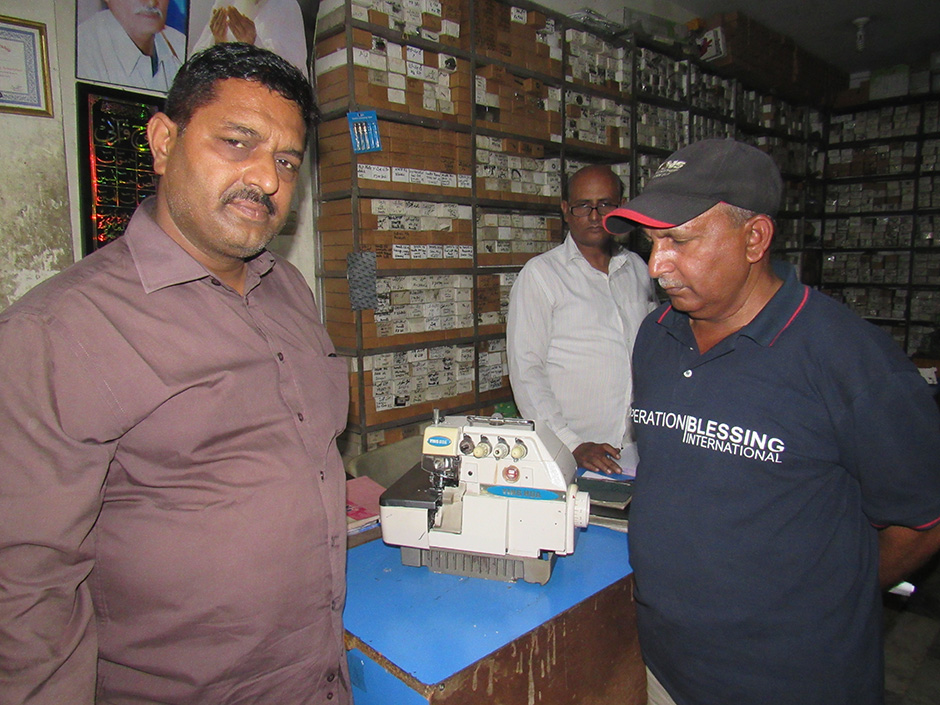 OB was able to provide ten sewing machines to another Christian family in order for them to start their own business. The father, Saleem Masih, lost two daughters, Annie and Maryam who later died in the hospital on April 21, 2016, and a third daughter, Nayla, received minor injuries. Their mother, Nasreen, passed away in 2013 and currently Saleem is out of a job. Saleem received the help with gratitude and said, "I am very much thankful to Operation Blessing who helped me through OLA staff. This help has made me independent and I am sure I will develop my business within no time. I will always remember Operation Blessing and the OLA in my prayers."
Although the assault altered the lives of countless families and individuals, the assault failed to alter Easter or its significance. Rather, the assault illustrates the centrality of Easter as the only hope for a broken and dying world. Christ did not conquer in spite of evil, but instead redeemed through it. And through the terrorist attack, OB along with our team on the ground in Pakistan have been able to shine the love of Christ in a region dominated by Islam.