Not only is an American family without their husband and father, Iranian orphans are also being negatively impacted by the unlawful imprisonment of Pastor Saeed Abedini.
Pastor Saeed was arrested on one of his many trips in recent years to Iran where he was working to establish an orphanage (pictured above) to help children in need.
Now, because Saeed is wrongfully imprisoned, this orphanage can't open. The dozen children this orphanage was intended to house and care for are left without a home.
The sad irony is that Saeed actually had the permission of the Iranian government to establish this orphanage in Iran. He had been working directly with the Iranians ensure that his worked complied with Iranian law and was authorized. The purpose of this particular trip was to gain approval for the last board member for the orphanage.
Many children in Iran, as in all parts of the world, experience the devastation of being left without family to care for them. Pastor Saeed's passion was to ensure that children in his native country had the care they desperately need. That has now been put in jeopardy by Saeed's wrongful conviction and imprisonment.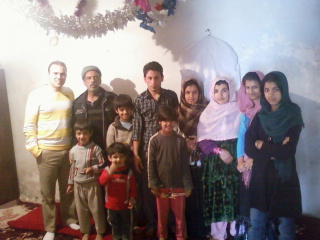 These children deserve better. Saeed deserves better.
Sign the petition to Save Saeed and share it through SaveSaeed.org.