Painting Over the Cross; Protecting Pagan Symbols
When a public school allows students to paint demonic and pagan icons on its walls for permanent display, can the school then censor a painting of a cross? Can a school go so far as to literally wipe away one religious symbol while leaving others from different faiths?
As a student enrolled in an Art Independent Study, Leah Polvinale, a senior at Cheektowaga Central High School in Cheektowaga, New York was permitted to add to a mural to a permanent display in her high school's hallways. The mural was started ten years ago and individual students have added panels every year since. The various murals throughout the School include, amongst other images, depictions of mythological figures, a Muslim mosque, Islamic crescent, a Native American totem pole, an Egyptian ankh, a demonic figure, Stonehenge, the Taj Mahal, King Tutankhamen, and a recreation of a portion of the painting "The Creation of Adam" by Michelangelo.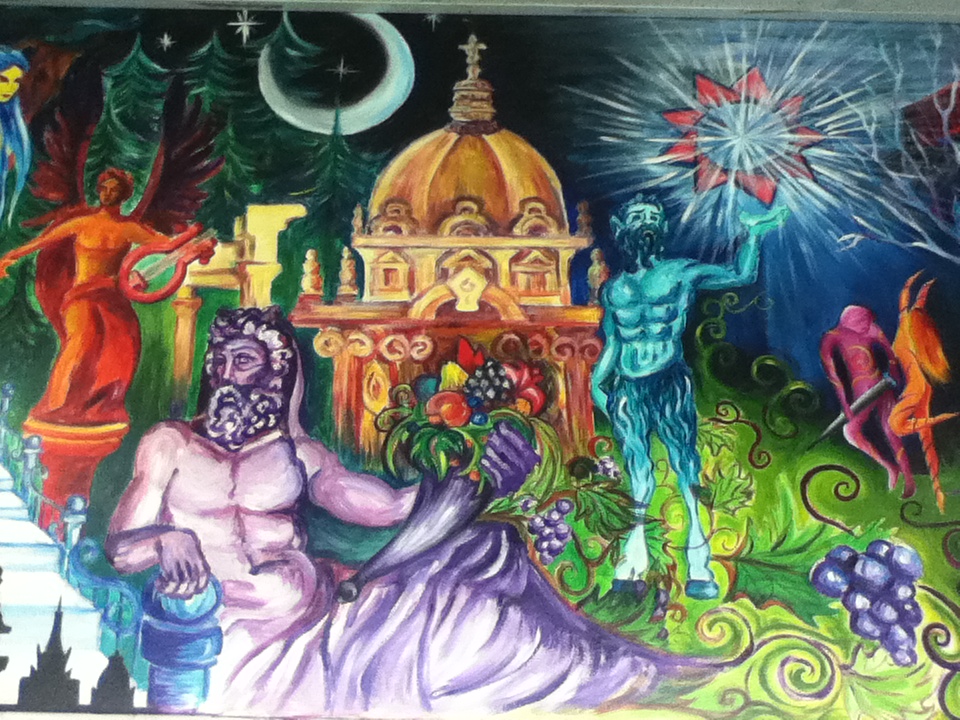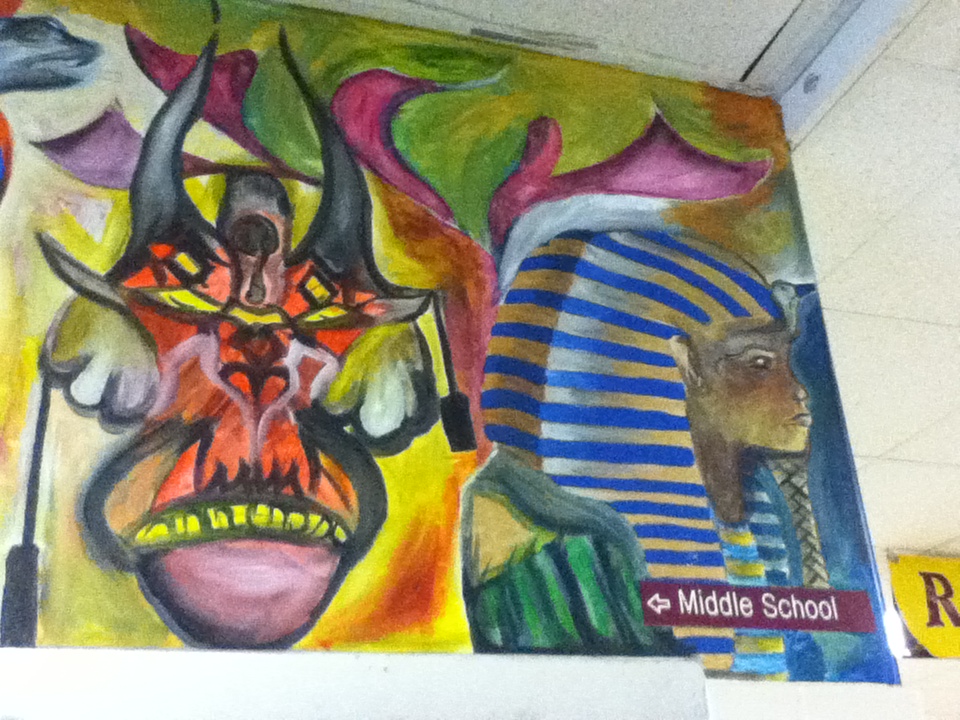 In early 2012, before Leah began painting her portion of the mural, the only instruction her Art Teacher gave Leah was that she must paint in the surrealism style. Leah's painting included, among other images, a depiction of two hands holding a heart containing a cross, and a picture of a person with outstretched arms standing on a mountain with a sun looking down on the figure. The pupils of the sun's eyes also contained images of the cross. Surrounding the sun were song lyrics which read: "For there is none beside you God", "I live my life to shine your light", "His name forever etched in my heart", and "My heart is forever in His hands."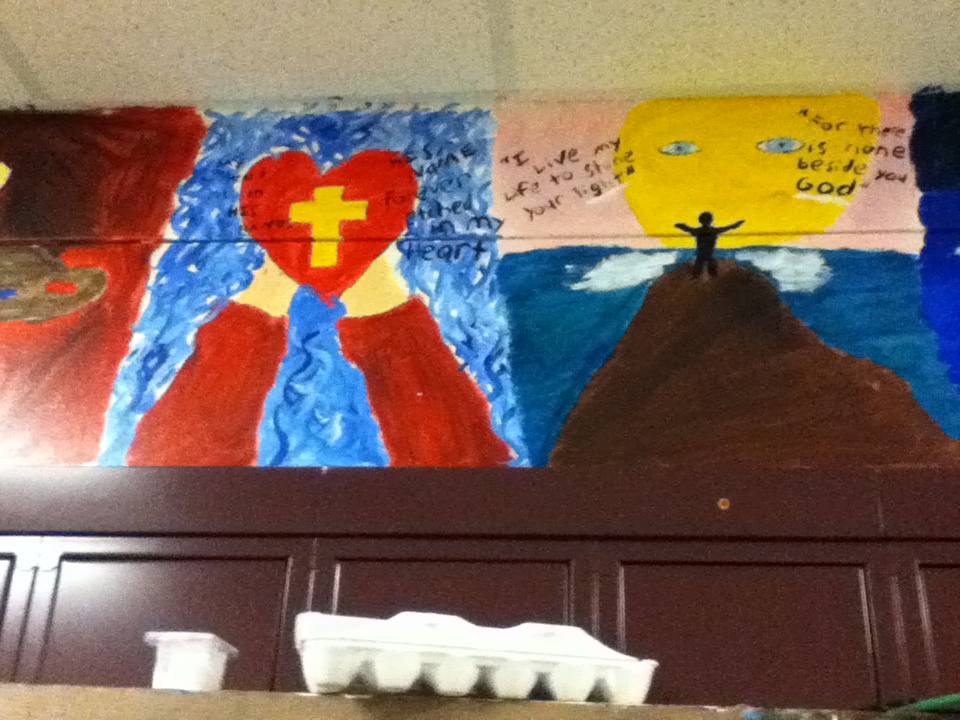 On March 14, 2012, after Leah had completed her painting, Leah's Principal asked Leah to remove the heart, cross, and song lyrics in her portion of the mural by Friday, March 23, 2012. The principal told Leah that religious symbols were not permitted in school, and that these specific items must be removed because they were "too direct." On Monday, March 19, however, Leah found that these sections of her painting had already been wiped away with paint thinner; specifically, the heart, cross, song lyrics, and half of the sun had been removed from the walls. None of the other students' works, including myriad other religious symbols, had been touched.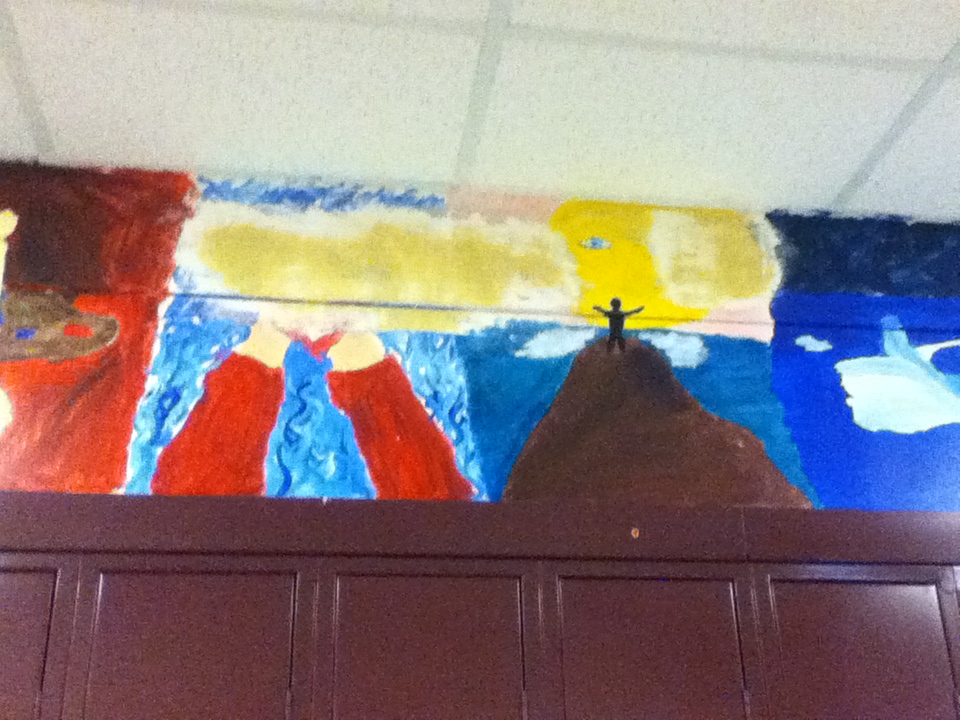 The ACLJ sent a letter to the District Superintendent and the High School Principal explaining that the school's decision to censor Leah's Christian speech, while allowing all manner of other non-Christian religious speech to be displayed on School walls, was a clear example of viewpoint discrimination in violation of the Free Speech Clause of the First Amendment to the United States Constitution. Moreover, the School's decision violated the principle of neutrality and, consequently, exhibited hostility toward a particular religion in violation of the Establishment Clause. In short, the display of Leah's religious speech reflected in her painting did not violate the Establishment Clause and was fully protected under the First Amendment's Free Speech Clause.
In response to our letter, the District Superintendent offered Leah a compromise: the District would allow Leah to repaint her mural in the surrealistic style, including the restoration of all depictions of the cross, if Leah would agree to restore her mural without including the song lyrics. Leah promptly accepted the District's offer.
Unfortunately, Leah's battle was still not yet won. Upon Leah's attempt to restore her mural, the new Art Teacher assigned to supervise Leah's repainting once again told Leah that she would not be permitted to paint the cross. At once, the ACLJ sent a second letter to the Superintendent reminding him of the agreement that had been made and requesting assurances that Leah would be permitted to restore her mural in the agreed-upon manner without further delay.
The ACLJ is pleased to report that Leah has now completed the restoration of her mural, including all depictions of the cross that she originally painted. Leah expressed her gratitude for ACLJ's help: "[I]t's so awesome to see that my artwork [is] up once again and that God's glory was revealed through all of this. Thank you so much for all of your help, none of this would have been possible without it."
This post was co-authored by ACLJ Associate Counsel Michelle Terry.