Childhood should be a time of innocence and discovery. It should be a time to play, learn, and laugh freely without fear.
Think about that, and then look into the eyes of the child above. It is an image of a helpless girl who is surrendering her life, mistaking the lens of a camera for the barrel of a gun. It is the face of a child living in the reality of a world with ISIS – the Islamic State.
Her name is Adi Hudea, and she was living in refugee camp in the Syria when this photo was taken. Like so many children, Adi is merely a victim of a life she did not choose, suffering the consequences of mistakes she did not make.
Since this image surfaced on Twitter this week, it has been rapidly circulating through news outlets and re-tweeted over 20,000 times and counting. The photographer who captured the image last December, Osman Sağırlı, recently confirmed that he did in fact take the photo saying:
"I was using a telephoto lens, and she thought it was a weapon," Sagirli told the BBC.

He explained that normally, a child who is unaccustomed to having a photo taken will either "run away, hide their faces or smile when they see a camera."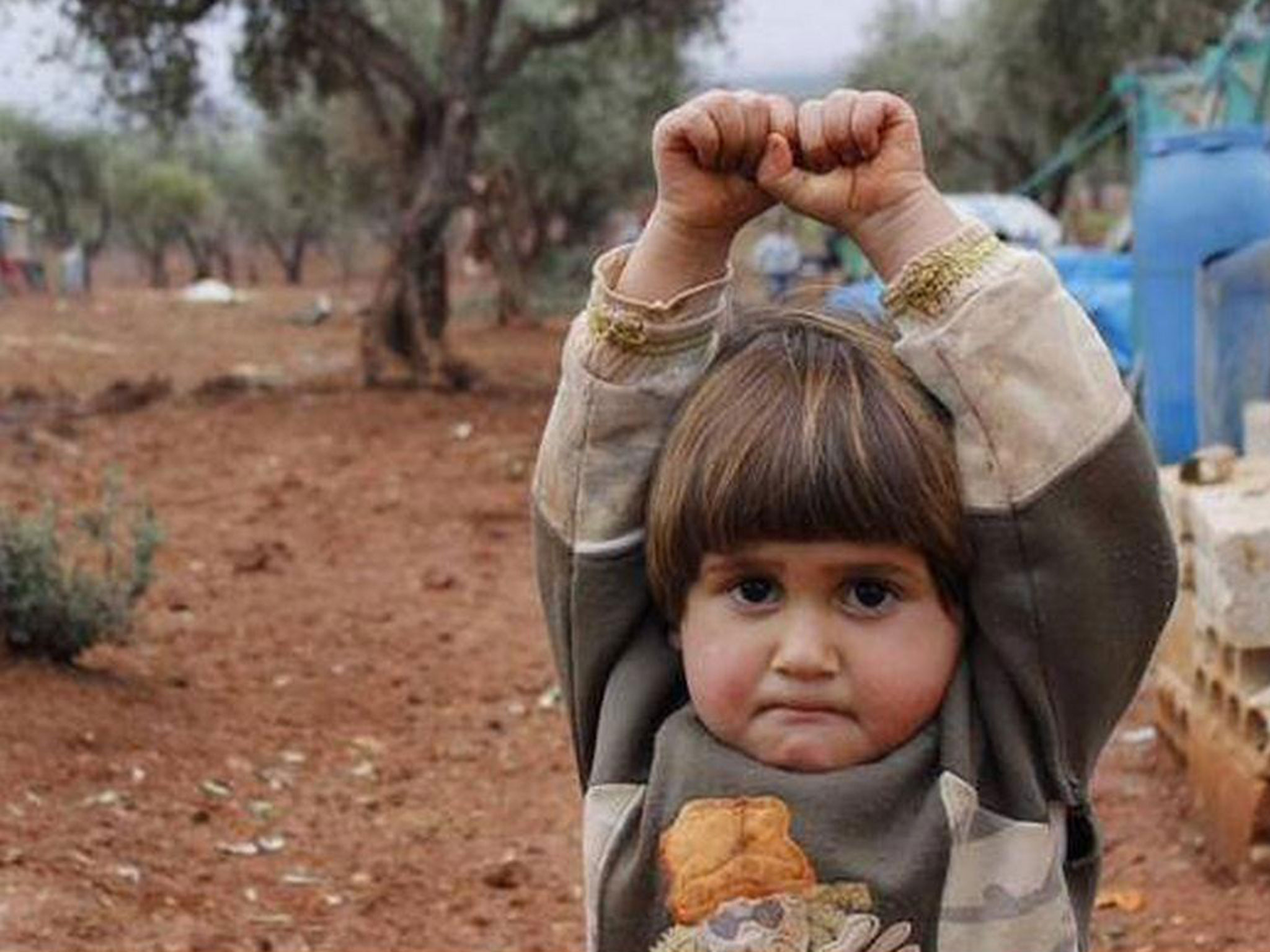 The image is particularly haunting because it is the face of an innocent child so deeply wounded by the unimaginable evil of war.
There are thousands of children like Adi Hudea whose childhoods are being brutally taken. Children from Nigeria to Syria and Iraq are enduring the horror of war, the violence of jihad, and the fear of death.
The image of Adi putting her arms up in surrender is a haunting illustration of injustice meeting innocence. Hopefully this heartbreaking image will inspire others to speak out against global injustice against our most vulnerable.