The Names and Faces of Iranian Persecuted Christians
Pastor Youcef's recent release, after spending almost three years in prison under the threat of execution, is a testament to the power of prayer and how individuals can make a difference when they join together. With eyes all around the world fixed on Iran, now is the time to raise our voices, both in celebration for Pastor Youcef's release and for the many other Christians persecuted in Iran for their faith.
While there are numerous Christians who face persecution, today we choose to focus on two of those stories.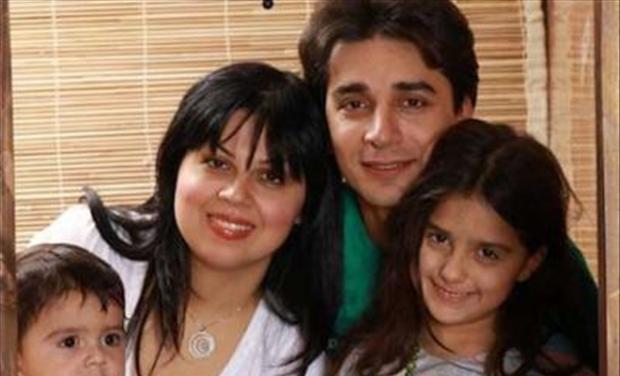 Pastor Farshid Fathi
Since December 26, 2010, Iran has detained Farshid Fathi, a Christian Pastor in Tehran. Pastor Fathi (pictured above with his family) has been separated from his wife Leila and two children, Rosana and Bardia, for 626 days. Pastor Fathi is presently serving a 6-year sentence in Iran's notorious Evin prison. His crime: being a Christian and freely exercising his faith.
After Pastor Youcef, Iran has learned its lesson when it comes to charging people with crimes that appear religious in nature. Instead, in an attempt to avoid international scrutiny, the Iranian authorities have cast his Christian activity as criminal "political offenses."
But do not be swayed by these tactics. Like Pastor Youcef, Pastor Fathi was arrested solely for his Christian faith. The regime argued that his Christian activities were equivalent to "actions against national security." He was also charged with possessing religious propaganda—at trial, the regime offered as evidence that Pastor Fathi had Bibles printed in Farsi, had unlawfully distributed Bibles, and possessed Christian literature.
The Iranian regime also made it difficult for his lawyers to present a defense by denying them full access to the case until just a few days before trial.
Pastor Fathi's family has asked for prayers "that they would find great comfort in the Lord and in His Church at this time."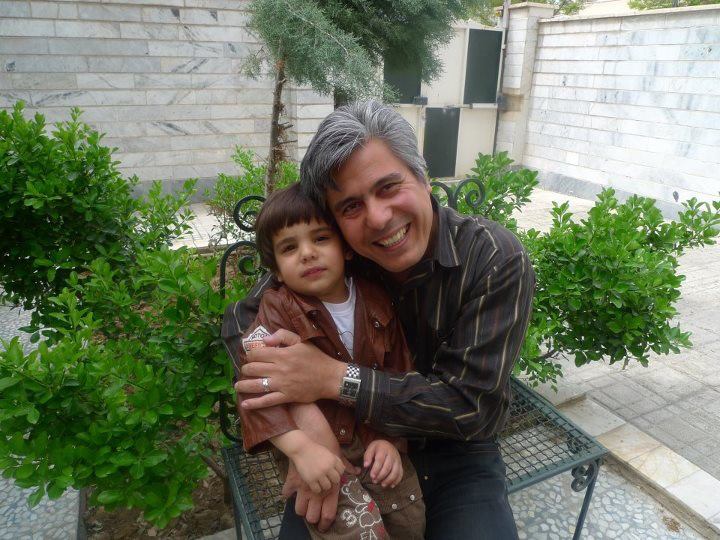 Pastor Behnam Irani
Pastor Behnam Irani, 41 years old, is currently serving a combined sentence of 6 years in Ghezal Hezar prison for actions he took against the state. What are these actions? He pastored a group of converts in a house church and shared his faith with Muslims. Pastor Irani is married to Christine, an Armenian Christian, and has a daughter, Rebecca, 10, and a son, Adriel, 3. He became a Christian in 1992 and has been a pastor since 2002.
Pastor Irani was arrested and convicted on two separate occasions; first in December 2006 and again in April 2010. The 2006 arrest lead to a conviction and suspended sentence of five years. After his arrest in 2010, the Iranian regime sentenced Pastor Irani to 1 year in prison for his actions against the state. Just before his release from serving this sentence, Pastor Irani was informed he would now have to serve the 5-year suspended sentence from his 2006 arrest.
Pastor Irani has suffered severe maltreatment while serving his sentence. Pastor Irani "is suffering from severe bleeding due to stomach ulcers and complications with his colon which caused him to lose consciousness temporarily last week." He has received death threats and sustained regular beatings from his cellmates and the prison authorities. Sources report that the regime is denying Pastor Irani potential life-saving medical treatment.
Although Pastor Irani was not formally charged with apostasy, the verdict from his 2006 arrest includes text that describes the pastor as an apostate and reiterates that apostates "can be killed."
These two cases of religious persecution in Iran are just a small sample of the horrific injustice against Christians in Iran. When the Church rose up for Pastor Youcef, we saw freedom. Iran is listening. Let us now rise up for the remaining persecuted Christians in Iran. Join us for 48 Hours for Religious Freedom, September 22-24, 2012.