Pastor Youcef Alive as ACLJ Launches Tweet for Youcef Brazil
The ACLJ launched a new Tweet for Youcef page in Portuguese in response to the incredible show of support we have seen from the people of Brazil.
Just as we launched this important international social media tool, we received new confirmation from our contacts on the ground that Pastor Youcef was still alive as of this afternoon in Iran.
The people of Brazil were the first outside of the U.S. to join the Tweet for Youcef campaign, and were instrumental in spreading it around the world. Like the English version of the campaign, Tweet for Youcef Brazil will send one tweet a day in Portuguese through the user's twitter account with news and updates about the persecuted pastor.
The new Tweet for Youcef Brazil site, ICLJ.org.br, will recognize the individual's native language and forward them to the appropriate English or Portuguese version of the Tweet for Youcef page.
We launched this new effort as a result of the outpouring of support from the Brazilian people and the Brazilian government's direct diplomatic engagement with the Iranian regime on Pastor Youcef's behalf.
At a church service in Brazil, Jordan and I had the opportunity to show ACLJ's Tweet for Youcef campaign to thousands of churchgoers. During the service we asked that everyone take his or her mobile phone and out, join our program, and lend their voice. Though it is typically thought of as impolite to have a mobile phone out in church, we asked for people to make an exception, just this once, for Pastor Youcef.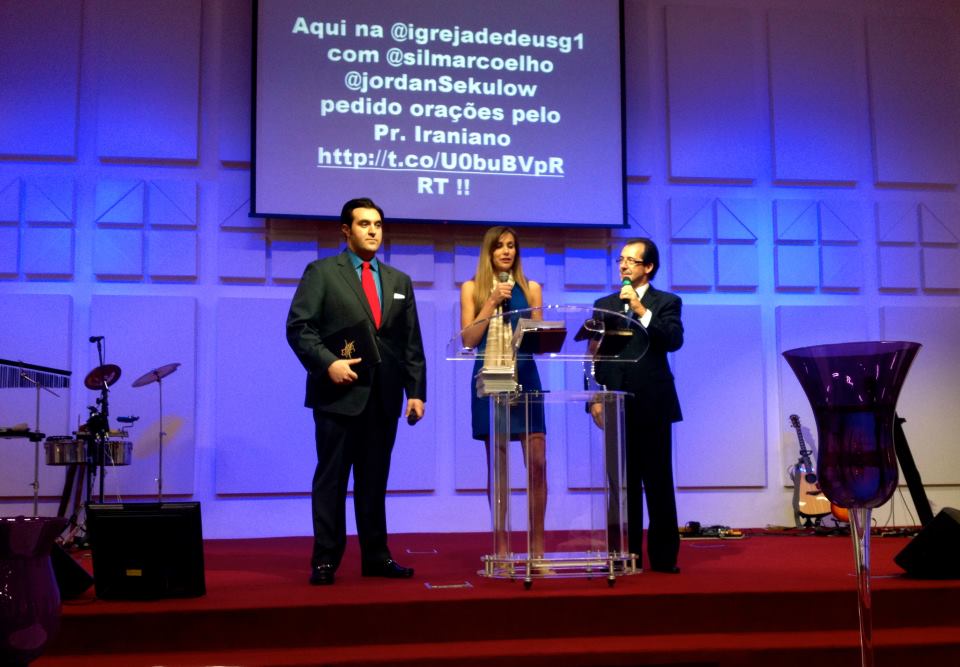 We immediately saw a jump in signups coming from Brazil, even from people who spoke little to no English. Right before our eyes, the Tweet for Youcef campaign was empowering people in Brazil to take a stand for Pastor Youcef. That is why today we have launched our Tweet for Youcef campaign in Portuguese.
We are excited to share this tool with the people of Brazil.
In addition, to the more than 1.3 million Twitter accounts we reach each day in English we will be able to reach thousands more in Brazil and beyond. This will allow Pastor Youcef's story to travel even further around the globe, increasing the reach even beyond the 204 countries and territories that have already been reached with Pastor Youcef's story.
Below is the latest infographic showing the immense reach of the Tweet for Youcef program around the world: