Iran Demands Pastor Youcef Appear in Court on "Charges Brought Against Him"
In less than a month, Christian Pastor Youcef Nadarkhani will be drug back into court in Iran.
Iran has demanded that Pastor Youcef appear in court on September 8, 2012 at 9:00 AM to answer for "charges brought against him."
The ACLJ has obtained a copy of the official Iranian court summons (below) demanding his appearance.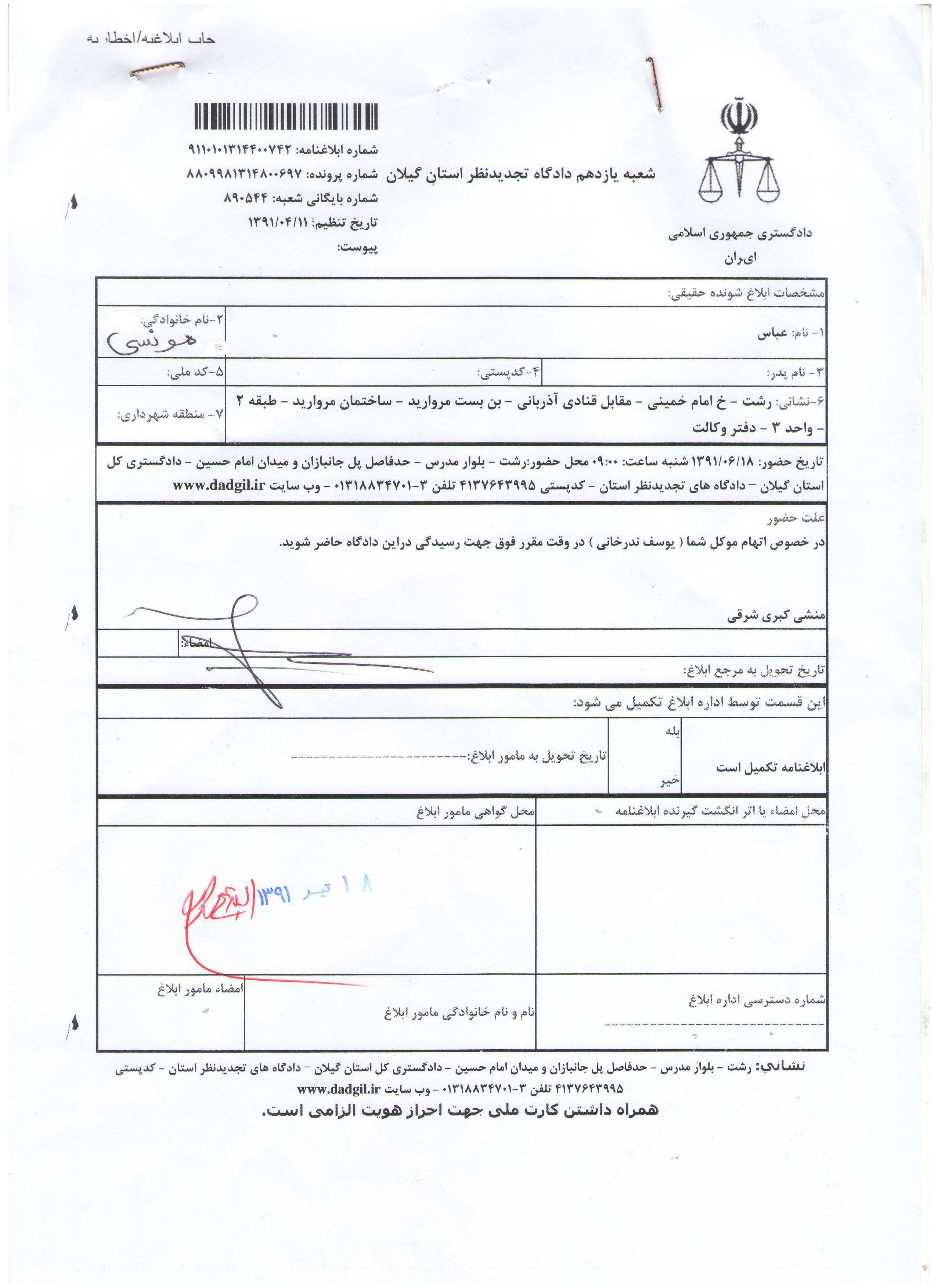 It is unclear whether the "charges" referred to in the court summons will be his current apostasy charge or new, unknown charges.
What is clear is that his new court date will come after more 1,060 days spent in prison for nothing but his faith in Jesus Christ – an imprisonment that violates Iran's own constitution.
The ACLJ is continuing to work with contacts in Iran, the State Department, and foreign diplomats to pressure Iran for the release of this persecuted pastor. Our Tweet for Youcef campaign continues to grow, now reaching more than 2.8 million Twitter accounts around the world with daily information and updates about Pastor Youcef.
You can join the global call for Pastor Youcef's release and track your impact here.
We will continue to keep you informed as Pastor Youcef's critical new court date quickly approaches.