Breaking News: FBI Reopening Investigation into State Department Email Scandal
FBI Director James Comey has just informed Congress that new information has come to light in the previously closed investigation into former Secretary of State Hillary Clinton's "personal email server" and the State Department email scandal, and the FBI is taking "appropriate investigative steps" to review these newly discovered emails.
The full letter to Congress is below: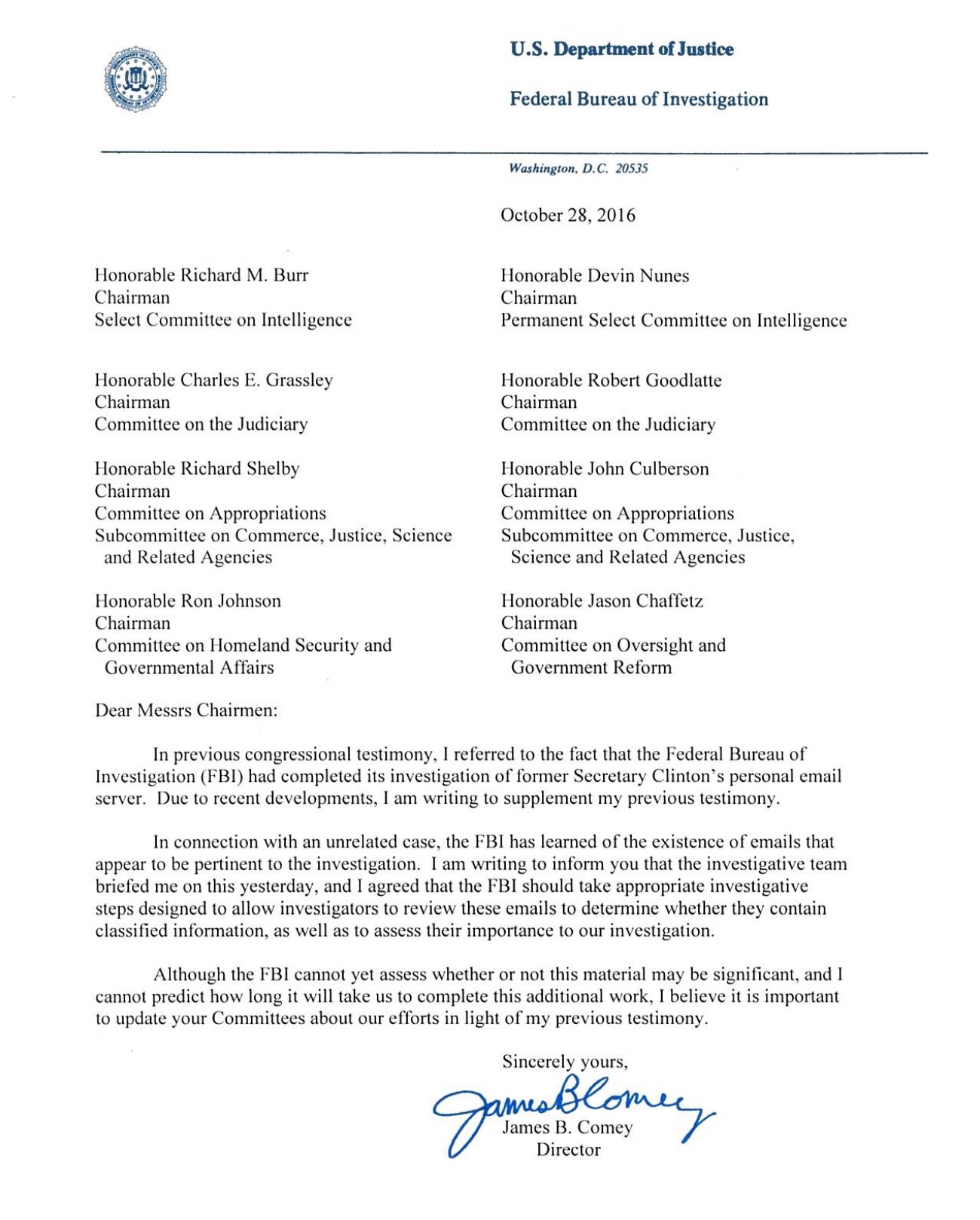 This is a groundbreaking announcement. What this means is that the previously closed investigation is now in effect reopened.
While this reopened investigation is in the best interest of obtaining true justice – something that miserably failed in the last faux investigation – one thing is clear, FBI Director Comey, Deputy Director McCabe, and Attorney General Lynch must not be in charge of this supplemental investigation.
We will continue to follow this breaking development. We must demand an end to the unprecedented corruption.
UPDATE 10.30.2016: We're demanding an independent investigation – a career prosecutor, interviews conducted under oath, and immediate impaneling of a grand jury – to restore the integrity of America's system of justice. We're preparing to file a federal lawsuit against the Department of Justice regarding how this faux investigation was conducted.