Comparing Jesus Statues
The statue of Jesus that sits atop Big Mountain – a war memorial placed by World War II veterans upon their return – is more than just a memorial; it has actual historical significance.
These heroes saw similar shrines across Europe as they fought for our liberty. As you can see from the picture above, the war memorial is similar to statues placed throughout Europe that these war heroes would have seen as they served their country.
Below is yet another example – found in Warsaw, Poland – of a Jesus statue that may have encouraged these brave soldiers as they fought to liberate Europe.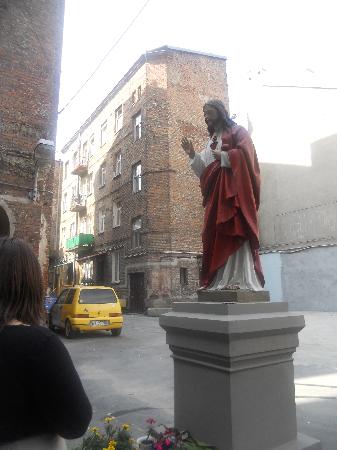 As we consider the mounting evidence, it is becoming more and more clear that this statue of Jesus in Montana is not "a ruse and a sham" as the atheist group calls it, but is instead a war memorial that deserves to be cherished and respected.
Don't let Freedom From Religion Foundation, the atheist group that is determined to remove every symbol of our heritage, tear his historic memorial down. Sign our letter to the U.S. Forest Service urging them to renew the lease to permit this memorial to stand.