ACLJ Named Top Organization for "Positive Cultural Change in the U.S."
The ACLJ has been named as the top organization for "Positive Cultural Change in the U.S." in a recent survey.
The survey of politically engaged Christians across the U.S. conducted by the American Culture & Faith Institute asked respondents "to identify the organizations they believed to have been most effective at leading positive cultural change in the U.S. during 2016."
The report found that "Topping the list w[as] the American Center for Law & Justice (chosen by 35%)."
The full results of the survey – which was conducted by well-respected pollster George Barna – are below: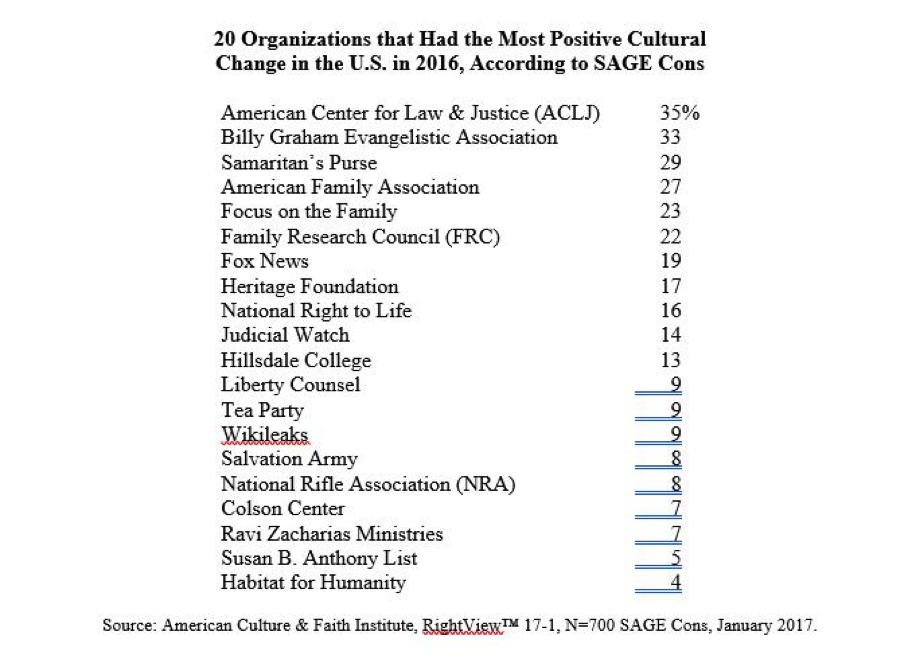 This goes to the core of the ACLJ's mission to make an impact. That's what we are doing in courts all across America, at the Supreme Court, on Capitol Hill, at the U.N., and beyond. This is what you are making possible. We will not let up. We will keep fighting and making a real impact for faith and freedom.