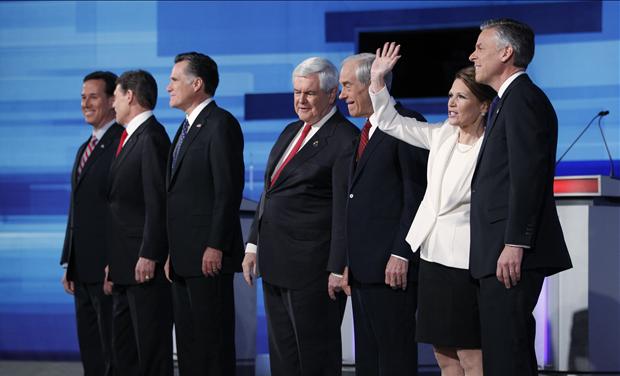 At the final GOP presidential debate before the Iowa caucus, Rick Perry made the first try at a direct appeal to social conservatives with his hope to be the "Tim Tebow of the Iowa caucuses." While the Fox News debate started with an economic focus, we did get answers from the candidates on social issues, the judiciary, and an important foreign policy issue for social conservatives, Iran.
Let's start with the judiciary questions of the debate that began with Newt Gingrich's uprising against a "judicial dictatorship" which includes a policy to abolish the 9th Circuit Court of Appeals, because of the court's overturned that declared "under God" in the Pledge of Allegiance unconstitutional, and other courts. While the idea is certainly appealing to social conservatives, we cannot forget that all federal judges - from the district courts to the Supreme Court - are nominated by an elected President and confirmed by an elected Senate. At the ACLJ, we preach that elections have consequences. The judges and justices we have in federal courts are a direct result of the leaders we elect. And is there a social conservative in the country who would disagree with Governor Romney saying that his favorite Supreme Court Justices are Roberts, Alito, Scalia, and Thomas?
When the debate turns to the Iranian nuclear threat, Ron Paul showed exactly why he cannot garner more support from social conservatives. Michele Bachmann expressed what most of believe when she said that Paul's Iranian policy is the, "most dangerous plan for the United States." This difference is why Ron Paul will never be the Republican nominee for president. While Romney may not win over a majority of social conservatives with his Iranian policy, his line that President Obama's "pretty please" foreign policy is disastrous connected with conservatives....
Continue reading this blog post on Jordan's Washington Post blog, Religious Right Now. Please register and leave a comment on who you believe shares your values.