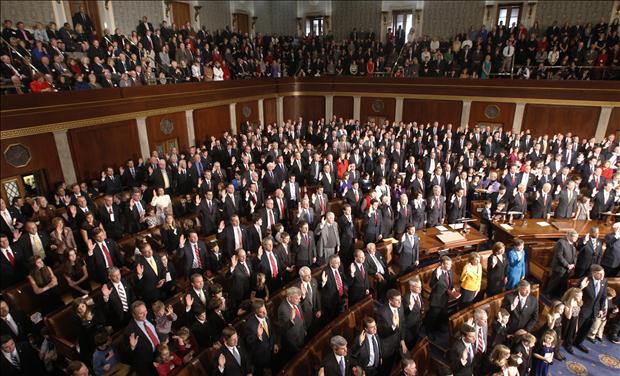 "A feeble executive implies a feeble execution of the government. A feeble execution is but another phrase for a bad execution; and a government ill executed, whatever may be its theory, must be, in practice, a bad government." - Alexander Hamilton, Federalist No. 70, 1788
"Where there is no vision, the people perish." - Proverbs 29:18
In one of the most shocking examples of choosing politics over governing, the President has yet again put forward a budget that cannot be supported by a single Member of Congress. In March, the House voted 414-0 to reject the President's budget, and this week the Senate followed with a 99-0 rejection. When coupled with last May's 97-0 rejection of the President's budget by the Senate, the President's budgets are now a combined 0-610 over the last year. And the reason is simple – the President has chosen to ignore his duty to govern in favor of scoring political points with unworkable budgets.
One of the most basic and fundamental obligations of government is to responsibly manage the federal budget. Just as with family budgets, it's imperative to spend within your means and avoid waste. The first step in that process – be it for families or the federal government – is to create a workable budget.

As I've pointed out before, Senate Majority Leader Harry Reid and Senate Budget Committee Chairman Kent Conrad have failed miserably to deliver on their duty to even create a budget for consideration. In fact, April 29, 2012 marked three years since the Senate last approved a budget, despite an annual obligation to do so. Both Leader Reid and Chairman Conrad readily admit that this is by design, and that they have no plans to change course. So, for 1,114 days and counting, the United States Senate has not even taken the first step toward responsible budgeting. For 1,114 days and counting, the U.S. Senate has just looked the other way as our spending and debt crisis spins out of control.
However, as shameful as this fact is for the Senate, it's really no wonder, because they are taking their cues from the President of the United States. For the second year in a row, the budget that the President has proposed (as statutorily required) is so unreasonable and unworkable that it has failed to garner a single affirmative vote in either chamber of Congress. 610 times in the last year, the President's budget has been voted on by a Member of the Legislative Branch. 610 times the vote has been 'no.'
I will be the first to say that our government's recent fiscal abdication of duty has been a bipartisan effort. Both Republican and Democrat Presidents and majorities in Congress have failed to right the fiscal ship. Never before, however, have our public officials failed us so miserably by throwing in the towel without even an attempt to do their job.
This failure transcends ideology. I happen to believe that drastic reductions in spending are the proper way to bring our budget into balance. As Sen. Coburn's 2011 Wastebook points out, there are countless wasteful places to cut. Others believe the answer is more tax revenue. But no matter where you fall on that ideological spectrum, we should all agree that our spending must be confined to the limits of our resources. The first step in that process is a President who will put forward a workable budget. As Hamilton so aptly puts it, ideology is irrelevant if execution fails.
Mr. President, now is the time to set aside politics and cast a sustainable vision.