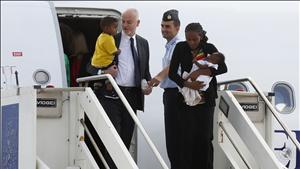 Meriam Ibrahim and her American family are now safe and free in Italy. Israel remains under fire. Today celebrating a victory and fighting to defend
Sort by:
Play
United Nations:
on ACLJ.org
Newest
Oldest
Most Popular

Content type: DocketBlogPost | 11:05 AM Aug. 21, 2014
Did the U.N. Commit War Crimes in Gaza?
Yesterday I urged conservatives to challenge jihadists and their enablers in international tribunals, including the U.N. Our ACLJ international affiliate, the European Centre for Law and Justice, sent a letter to the U.N. High Commissioner for Human