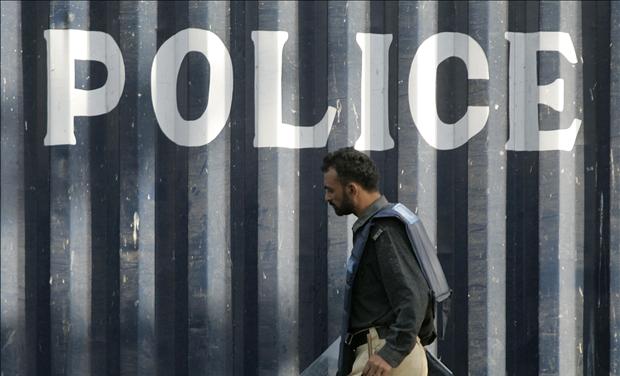 By Asif Aqeel* and Shaheryar Gill**
The ACLJ's affiliate, Center for Law and Justice (CLJ) in Pakistan, has secured an acquittal of Mr. John Khokhar, a Christian police officer, who was arrested on trumped up charges due to his faith. Attiq Dogar, a Muslim police officer, accused Mr. Khokhar of tampering with police record after Mr. Khokhar complained of Dogar's misconduct toward him. On May 25, 2012, finding no evidence against Mr. Khokhar, a Pakistani magistrate granted our application for acquittal.
Mr. Khokhar, a head constable who has served in the Pakistani Police Department for 30 years, was transferred to the Johar Town Police Station seven months before the accusation. On March 2, 2011, Talib Hussain, another head constable at the police station called Mr. Khokhar while he was on sick leave and asked him to report to the police station and perform the duties of a muharrar (duty officer, usually a senior head constable in charge for recording all activities taking place at the police station), because the muharrar was on leave that night. Mr. Khokhar complied with the orders and went to the police station. Later that night, Attiq Dogar, the Station House Officer, called the police station and found out that Mr. Khokhar was performing the duties of the muharrar. Dogar was displeased that a Christian was elevated to such a position (though for only one night) and said, "Who has made you, a Chura [a derogatory term used for Christians in Pakistan], to sit on that seat?" Mr. Khokhar explained to Dogar that another duty officer had asked him to fill in. However, Dogar kept calling him names and threatened to lock Mr. Khokhar up.
Mr. Khokhar recorded Dogar's words in the daily diary and also reported Dogar's misconduct to the Deputy Superintendant of the Police (DSP). When the DSP called for the daily diary in which Mr. Khokhar had recorded Dogar's misconduct, it was found that pages of the report were missing. Dogar then pressured Hussain (the head constable who had asked Mr. Khokhar to perform muharrar's duties) to file criminal charges of tampering with police record against Mr. Khokhar. Instead of disciplining Dogar, the DSP suspended Mr. Khokhar although he had full knowledge of the actual facts.
During trial, CLJ attorneys filed an application for acquittal on the basis that the charges were groundless and that the prosecution had brought forth no evidence against Mr. Khokhar. Further, Hussain, who has been transferred to another police station since then and is not working under Dogar anymore, also testified that he never saw Mr. Khokhar tampering with the official records and that Dogar had pressured him to file the crime report against Mr. Khokhar. On May 25, 2012, Mian Ijaz Ahmad, Judicial Magistrate 1st Class, acquitted Mr. Khokhar. Mr. Khokhar is currently awaiting his reinstatement to his position as a head constable.
* Asif Aqeel is the Director of the Center for Law and Justice (CLJ) in Pakistan.
** Shaheryar Gill is an attorney with the American Center for Law and Justice (ACLJ) based in Virginia and oversees CLJ in Pakistan.