By Valerie Richardson, WashingtonTimes.com Religious organizations won a landmark victory Wednesday as the Supreme Court held that churches have the
By Ariane de Vogue, ABCNews.com The government must stay out of hiring and firing decisions by a religious organization, even if a minister sues for
Sort by:
Play
Supreme Court Justices:
on ACLJ.org
Newest
Oldest
Most Popular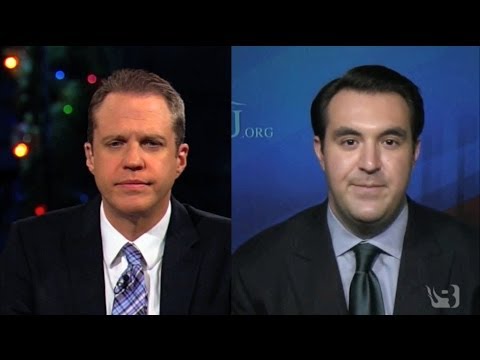 Content type: DocketBlogPost | 1:46 PM Oct. 8, 2012
Time to End Affirmative Action?
The controversial issue of affirmative action is once again before the U.S. Supreme Court, with oral arguments set this week in a case that has generated a lot of attention. The case involves a challenge by a student who was denied admission to the


Content type: DocketBlogPost | 8:36 AM Jun. 15, 2012
Historic Religious Liberty Win - 25 Years Ago Today at Supreme Court
June 15, 1987. I was in Chicago conducting a training program - examining the legal issues - on literature distribution for Jews for Jesus. Just months earlier, I had delivered oral arguments before the Supreme Court of the United States on behalf of

Content type: DocketBlogPost | 1:53 PM May. 29, 2012
June at Supreme Court: ObamaCare & Immigration
No one knows exactly when the Supreme Court will issue its decisions in the ObamaCare and Arizona immigration cases. No one except the Justices and those who work for them. In a world where leaks abound, the Supreme Court is one of the very few inst
Content type: DocketBlogPost | 11:56 AM Apr. 6, 2012
Obama to Make SCOTUS Campaign Issue
There's no question about it. President Obama's warning to the Supreme Court about ObamaCare has accomplished one thing. He has assured that the Supreme Court will be front-and-center in the upcoming presidential campaign. It will be a campaign issue

Content type: DocketBlogPost | 3:20 PM Jan. 20, 2012
Defending Christian Leadership for Christian Groups
This week the ACLJ filed an amicus brief in the Supreme Court in support of a cert petition filed by a Christian fraternity and a Christian sorority asking that the Court grant them the right to exist at San Diego State University. The University de-

Content type: DocketBlogPost | 1:24 PM Jan. 16, 2012
Is the Court Changing Its Stand on Religious Freedom?
On June 28, 2010, the Supreme Court of the United States narrowly ruled in Christian Legal Society v. Martinez that a university's\"all-comers" nondiscrimination policy trumped the right of a Christian student organization to select its leaders accor
Content type: MediaMention | 9:22 AM Jan. 12, 2012
Washington Times - High Court Ruling Landmark for Religion
By Valerie Richardson, WashingtonTimes.com Religious organizations won a landmark victory Wednesday as the Supreme Court held that churches have the right to make employment decisions free from government interference over discrimination laws.... W