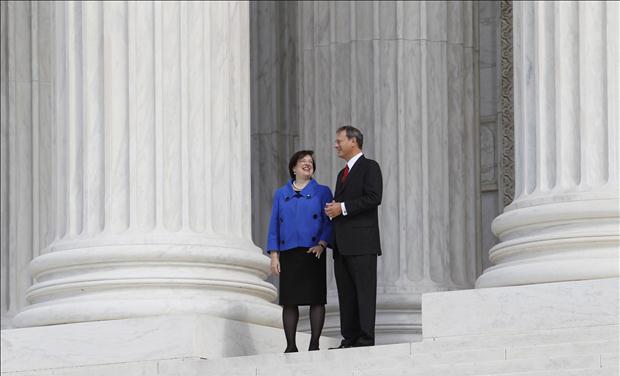 Today's Supreme Court decision in FCC v. Fox leaves intact the public indecency laws of all 50 states and the District of Columbia.
The ACLJ filed an amicus brief with the Supreme Court urging it to do just that. The ACLJ's brief in this challenge to a Federal Communications Commission (FCC) regulation on broadcast indecency focused on the potential impact that any ruling could have on states' right to ban indecency and protect children from being subjected to the moral and sociological effects caused by broadcast indecency, which can "intrude on the privacy of the home without prior warning."
The ACLJ urged the Supreme Court to "decide this case in a way that reaffirms, rather than inadvertently undercuts, either directly or by logical implication, the constitutionality of the laws of all fifty states and the District of Columbia … forbidding indecent exposure."
In its nearly unanimous decision (Justice Ginsburg concurred in the judgment and Justice Sotomayor took no part in the case), the high Court held that the FCC's application of a revised policy interpretation did not give fair notice of what was and was not prohibited, but at the same time left indecency laws untouched.
At issue in the case was whether certain so-called "fleeting expletives" and brief nudity on broadcast television violated the FCC's indecency standards. Instead of addressing the standards themselves, potentially placing the indecency laws of every jurisdiction in the country in jeopardy, the Court avoided the First Amendment issue entirely and invalidated these particular fines on the basis of failure to give "fair notice." The Court simply determined that because the FCC was attempting to apply a revised, more stringent policy interpretation than the one in effect when the alleged violations occurred, it failed to give proper notice of what was prohibited to the television stations.
As the ACLJ urged, the Court did not issue a ruling that in anyway affects any state indecency laws. The Suprme Court stated that "because the Court resolves these cases on fair notice grounds under the Due Process Clause, it need not address the First Amendment implications of the Commission's indecency policy."
The ACLJ is pleased that this decision does not in any way undermine state laws protecting our families, and especially our children, from indecency.