By Perry Chiaramonte, FoxNews.com The same piece of legislation was brought forward for a vote on Capitol Hill hill back in 2011 and was also passed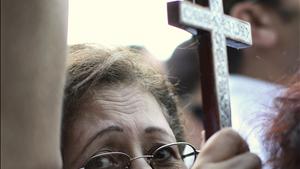 Persecution of Christians is growing at an alarming rate. Yet there is hope. Today, how you can take action to defend the persecuted Church.
Sort by:
Play
Radical Islam:
on ACLJ.org
Newest
Oldest
Most Popular

Content type: DocketBlogPost | 10:04 AM Nov. 25, 2013
In Turkey, Can Islam and Democracy Coexist?
For over a thousand years, Istanbul (then Constantinople or New Rome) was the capital of the Christian Roman Empire. For nearly 600 years, it was the capital of the Islamic Ottoman Empire. Today it remains on the cusp of continents and may well hold