ACLJ: 48 HOURS FOR RELIGIOUS FREEDOM - Christians Urged to Stand with Those Persecuted for Their Faith Sept. 22-23: Two Days of Solidarity in Support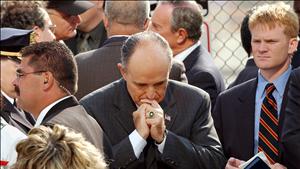 Yesterday, Americans across the country remembered the events of 9-11 and the courageous individuals we have lost. Today, we discuss the ceremonies -
Sort by:
Play
Public Prayer:
on ACLJ.org
Newest
Oldest
Most Popular
Content type: DocketBlogPost | 7:45 PM Jul. 11, 2012
Angry Atheists Bully Locality to Squelch Public Prayer
The atheist group Freedom From Religion Foundation (FFRF) is at it again, attacking prayer at public meetings. This time the target of their attack was my hometown. For more than a quarter century Henrico County, Virginia had opened its Board of Sup

Content type: DocketBlogPost | 11:29 AM May. 25, 2012
Congress Takes Steps to Support Prayer at School Board Meetings
In the wake of a string of recent attacks on public prayer in the courts – a state appellate court struck down a day of prayer proclamation and a federal appeals court held prayer at one town's board meetings unconstitutional – Memb

Content type: DocketBlogPost | 4:56 PM Dec. 22, 2011
2011 Victories: Public Prayer is Not a Constitutional Crisis
This is the latest installment in a year-end series looking back at a few of the hundreds of victories by the ACLJ in 2011. Just weeks before this year's National Day of Prayer, a federal appeals court threw out a challenge by the Freedom From

Content type: DocketBlogPost | 10:54 AM Sep. 12, 2011
Democrats and Republicans agree: They want a president who believes in God
Atheist alert. New statistics from the Public Religion Research Institute show that over 70 percent of Republicans and over 50 percent of Democrats want a president who has "very strong religious beliefs." While a large majority of the e

Content type: DocketBlogPost | 9:58 AM Sep. 12, 2011
Prayer Permeates 9/11 Event, Despite Bloomberg Ban
If you watched any of the 9/11 coverage from Ground Zero, the Pentagon, and the field in Pennsylvania, you know that this was a solemn day - a day to remember - a day to grieve - and a day to pray. Despite New York City Mayor Bloomberg's stubborn re


Download
Content type: RadioShow | 9:23 AM Sep. 12, 2011
The Tenth Anniversary of 9-11 Ceremony
Yesterday, Americans across the country remembered the events of 9-11 and the courageous individuals we have lost. Today, we discuss the ceremonies -- and prayers -- that took place yesterday.
Content type: MediaMention | 11:06 AM Sep. 8, 2011
Canadian Christianity - Bloomberg Bans Prayer at 9/11 Service
By Shara Lee, CanadianChristianity.com New York mayor Michael Bloomberg has banned clergy and prayer at tenth anniversary commemoration ceremony of 9/11. According to the Associated Press, Evelyn Erskine, a spokeswoman for Bloomberg stated, "R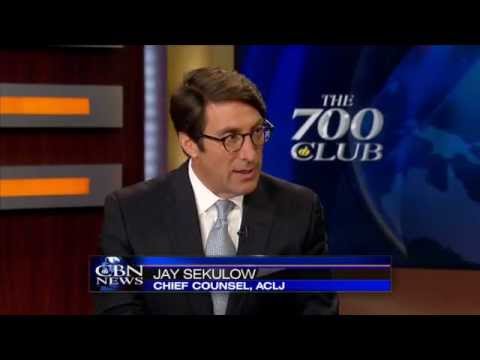 Content type: Video | 4:20 AM Sep. 8, 2011
Jay Sekulow Appeared on the 700 Club to Discuss No Prayer on 9/11
Jay Sekulow was a guest on the 700 Club talking about Mayor Bloomberg's decision to ban clergy and prayer at the 9/11 memorial service and explaining how prayer is not only constitutional but most appropriate for this solemn occasion.