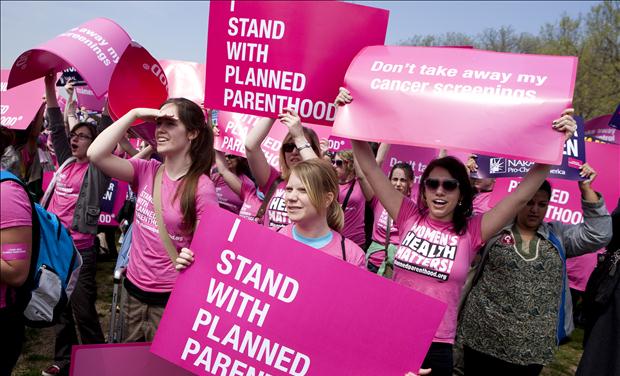 Is ensuring taxpayer funding for the largest provider of abortions in America really worth shutting down the federal government? Senate Majority Leader Harry Reid sure thinks so.
Reid took to the Senate floor yesterday to explain why Democrats have not been able to reach a compromise with Republicans over the budget. He said that the main issue that [is] holding this matter [up is] the choice of women, reproductive rights. Likewise, Senator Patty Murray (D-WA) said that her party would not allow a budget to keep the government funded that doesnt include funding for Planned Parenthood. In other words, if Democrats cant fund Planned Parenthood with taxpayer dollars, they wont fund the entire government! It is more evident than ever that the abortion lobby owns most of the Democrat Party.
Planned Parenthood itself has clearly become desperate. One spokesman for the abortion provider decried, If we are defunded, Americas emergency rooms will be overrun this from an organization that provides only one emergency medical service, abortion.
The same politicians that have argued that we should put social issues behind us are staking the entire federal budget on abortion funding. This issue is not even about abortion rights its about how federal taxpayer dollars will be spent.
You can read the complete article here.
Jordan Sekulow is the Director of International Operations for the American Council for Law and Justice and co-host of Jay Sekulow Live.
Please note that in discussing political issues, candidates positions and political party statements, Jordan Sekulow is offering analysis in his individual capacity as lawyer and commentator. He is not speaking on behalf of the American Center for Law & Justice. The ACLJ does not endorse or oppose candidates for public office. Nothing contained in this article should be construed as the position of the ACLJ.