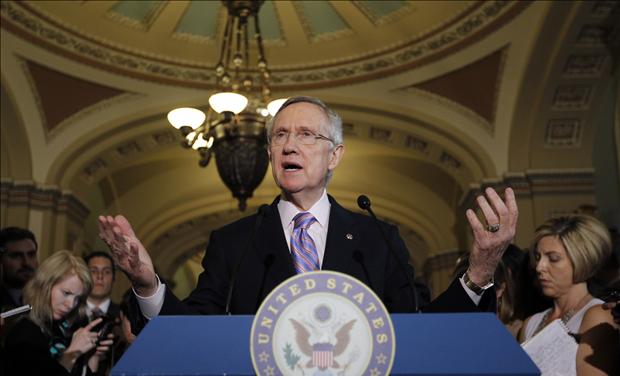 Today, a bipartisan majority of the House of Representatives (the "People's House") voted to repeal ObamaCare.
Now, all eyes turn to the Senate, but will Senate Majority Leader Harry Reid allow a vote?
The American people have spoken. They have clearly rebuked President Obama's massive pro-abortion tax increase. They have said no to the abortion-pill mandate, the abortion surcharge, and the assault on our religious liberty.
Even before we could read the law to find out what was in it, a majority of Americans opposed ObamaCare.
Senator Reid must follow the will of the people and allow a vote on this critical bill. Why would he not allow a vote? His party is in the majority in the Senate; or is he afraid he could lose?
He used divisive parliamentary maneuvers to enact ObamaCare, refusing to allow Senator Scott Brown to vote after his special election in 2010. Will Senator Reid continue these divisive tactics to thwart the will of the people, or allow a vote on the repeal of this pro-abortion law in the Senate?
Yesterday, Senate Minority Leader Mitch McConnell filed legislation in the Senate to repeal ObamaCare. Now that the House has overwhelmingly passed the bipartisan Repeal of ObamaCare Act, the ball in squarely in Senator Reid's court.
The American people must make their voice heard loud and clear demanding that Senator Reid allow a vote in the Senate on the repeal of ObamaCare.
Sign our new petition calling for a vote in the Senate to repeal ObamaCare.