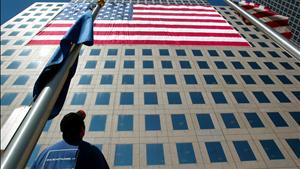 It has been a busy week at the ACLJ. We have had several victories for liberty, testified against an Obama Administration plan that would remake the f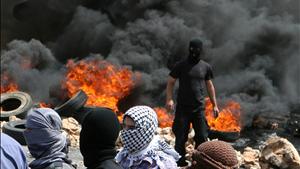 In his speech this week, President Obama barely mentioned al Qaeda, except to wrongly minimize its role as the dominant fighting force for the Syrian
Sort by:
Play
Middle East Turmoil:
on ACLJ.org
Newest
Oldest
Most Popular

Content type: DocketBlogPost | 1:48 PM Dec. 30, 2013
The Good, the Bad, and the Pathetic of the New York Times' Benghazi Report
The New York Times' much-vaunted weekend report on Benghazi is tough reading — and not just because it purports to tell the story of one of America's darker days since September 11, 2001. It's tough to read for anyone who&rsqu

Content type: RadioShow | 10:03 AM Sep. 13, 2013
Key Victories & More Challenges
It has been a busy week at the ACLJ. We have had several victories for liberty, testified against an Obama Administration plan that would remake the federal judiciary, had startling news come out about the IRS scandal, and much more. Today, we are jo

Content type: RadioShow | 9:45 AM Sep. 12, 2013
Assad Loses al Qaeda Wins
In his speech this week, President Obama barely mentioned al Qaeda, except to wrongly minimize its role as the dominant fighting force for the Syrian rebels. Today, we'll discuss the potential ramifications of American aid to Syrian rebels: Assad los

Content type: RadioShow | 9:30 AM Sep. 11, 2013
The President's Speech
Yesterday, President Obama delivered a speech, detailing his new approach to the Syria conflict. Today, we'll recap and discuss the details of his speech and the potential ramifications if the President's plans are carried out in reality.

Content type: DocketBlogPost | 1:21 PM Sep. 10, 2013
What's Wrong with This Sentence?
As the administration contemplates launching an itty-bitty, teeny-weeny cruise-missile strike, a "change the momentum of the ground" blitz, or grabbing the Russian lifeline, it's worth reading this little window into their analysis.

Content type: DocketBlogPost | 2:34 PM Sep. 9, 2013
Syria Strike's Dangerous Calculus = Assad Loses and Al Qaeda Wins
American credibility is at stake in Syria, but not necessarily in the way that President Obama thinks. By now, we've all heard the arguments for intervention: Chemical weapons are banned by international treaty (interestingly enough, a trea
Content type: RadioShow | 10:01 AM Sep. 9, 2013
Obama Asks to Support al Qaeda?
President Obama has approached Congress, asking them to authorize U.S. military action in Syria that would support al Qaeda-led rebels. Today, we're joined by Andrew C. McCarthy to discuss why the United States must not permit American weapons and so

Content type: RadioShow | 10:21 AM Sep. 6, 2013
Al Qaeda is our Enemy Not our Ally
Have we forgotten that al Qaeda is our enemy not our ally? Today, why we must not enter a civil war between Iran and al Qaeda in Syria.

Content type: RadioShow | 10:49 AM Sep. 5, 2013
Stop Aiding al Qaeda in Syria
Al Qaeda-led Syrian rebels do not deserve our support. Today, why we must not support our enemy in Syria and what you can do to have your voice heard.