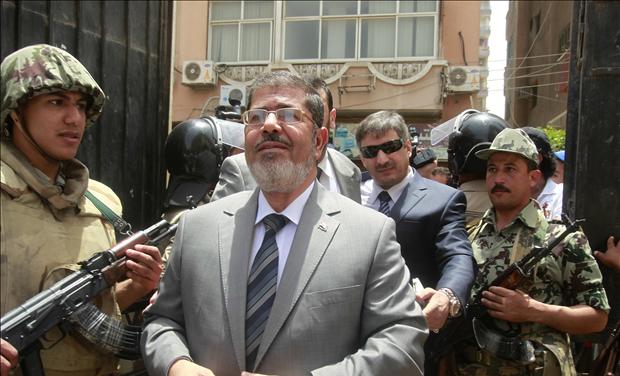 There are probably a lot of people who have lost track of what is happening in Egypt, but this is a situation that Americans really ought to stay informed about.
Egypt just conducted its first democratic presidential election ever, and elected a candidate fielded by the radical Islamic political party, the Muslim Brotherhood – which had been banned in Egypt for decades. The election of Mohamed Morsi and the rise of the Muslim Brotherhood raise grave concerns not only for Egyptian-American relations, but for Egypt's own people and the stability of the region.
Egypt is one of our longest standing allies, and receives 1.3 billion dollars of aid from the US taxpayers each year. Furthermore, aside from Israel, Egypt is our strongest ally in the Middle East. It controls the Suez Canal, which is one of the main arteries of trade for the world, and maintains a balance with Israel that keeps the region in a tenuous stalemate.
While an abundance of political reasons to pay attention to this issue exist, why should it matter to you? This election is the culmination of a fervent attempt to forge democracy in a region and culture that is more or less dictated by religion. It began as a popular revolution in an effort to overthrow a tyrannical government that allowed its citizens no real voice in their government, which is the same motivation that started the American Revolution. Yet, what began with cries for democracy, led to cries for millions of martyrs to march on Jerusalem as the Arab Spring became a springboard for radical Islam.
The last you may have heard is that Hosni Mubarak (the last "president" of Egypt) may be near death. Or perhaps that Amnesty International is up in arms about the new decree that SCAF (Supreme Council of Armed Forces – Egypt's military that has been essentially in control of the country since 1952) has granted itself the power to arrest any citizen for any reason. But you may not know much about President-Elect Mohamed Morsi.
What Does Morsi Mean For Egypt?
To some people Morsi represents the culmination of the democratic revolution that began last February. It is possible that his election establishes him as an expression of the Egyptian people's desire to move forward into the future while still holding on to their religious beliefs. There is hope that he is will be a progressive, unifying leader, the first real leader in Egypt that is not a member of SCAF since 1952. And it seems like he might. Morsi's advisors have stated that he plans to adopt a Copt and a woman as vice presidents, which do seem like steps in that direction.
However, Morsi's election could also represent the advance of radical Islam and a mouthpiece for a group that has all but declared war on the U.S., the Jewish people, and Christians in Egypt. For years, the Muslim Brotherhood's goal has been to advance Islam at all costs. Many people see the outrageous laws enacted by the recently dissolved parliament, which was primarily comprised by the Muslim Brotherhood, as evidence of the direction Morsi is likely to lead Egypt. Furthermore, the Muslim Brotherhood has shown that it is not above deceit, first saying that it would not field any candidates for president, and then fielding two, one of whom was a convicted felon.
In the first weeks of his presidency, we should watch carefully to see which of these people Morsi will turn out to be, and which direction he will lead this fledgling democracy. This is a fragile situation, for democracy, for our allies (both Egypt and Israel), and for the entire region. Morsi's actions in the next few weeks will determine whether Egypt will become the new Pakistan, or if it will be an example of the secular harmony that can be achieved between democracy and Islam in the Middle East.