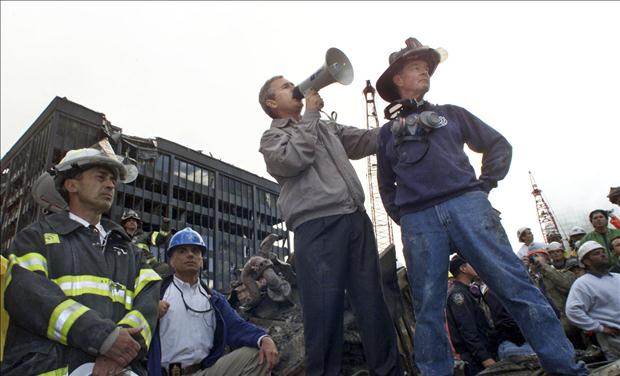 On this day, September 11th, our thoughts focus clearly on the tragic terrorist attacks that shook this nation on September 11, 2001.

Our prayers go to the families - to the thousands of Americans - who lost loved ones that fateful day. Make no mistake about it. The attacks at Ground Zero in New York City, at the Pentagon in Washington, and over that field Shanksville, Pennsylvania deeply wounded America. But I believe something else happened, too. Those tragedies galvanized Americans - brought this country closer together - made America stronger.

We must never forget what happened that clear, crisp day 11 years ago.

Former New York City Mayor Rudy Giuliani, who was at the helm directing New York's response to the attacks on the Twin Towers, put this day into perspective. He correctly notes that America is still engaged in "an ongoing war against us by Islamic extremist terrorists who want to come here this very day and do exactly the same thing they did eleven years ago." In fact, the Mayor revealed that more than 40 significant attacks aimed at Americans in the U.S. have been thwarted in the past 10 years.

Please take a moment on this day to pray for our country. To pray for our men and women in the U.S. military who put their lives on the line each and every day defending our freedoms. And please pray for all of those who continue to suffer from the loss of family and friends.

America is truly the greatest nation on earth. No matter how many years pass, we must never forget the courage, the strength, and the resolve shown by Americans on September 11, 2001.