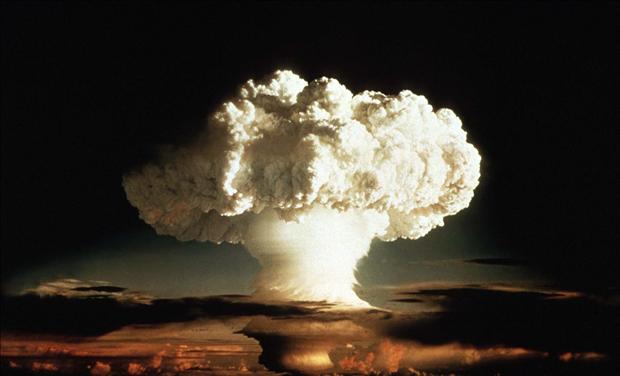 Over at the Washington Post, Jen Rubin rounds up recent reporting out of Israel that Iran may be making unexpectedly rapid progress in its nuclear weapons program.
This report, while deeply disturbing, is hardly surprising. As we watch the nuclear drama unfold, it's worth remembering that nuclear weaponry is a 67-year-old techonology. In other words, Iran doesn't have to do anything ground-breaking to build its bomb – the process is merely an exercise in accessing materials, allocating financial resources, and maintaining political will.
The deep and enduring shame of this entire story is the reality that just as it is hardly technically difficult for Iran to build a bomb it should be equally easy for the international community to stop Iran's program peacefully. Harsh sanctions and rigid export controls could stop the process in its tracks – without risking regional war. Yet the international community remains unwilling to do what it takes, and the U.S. is unwilling to lead effectively.
One of the great tragedies of world history is that Hitler made his aggressive intentions quite plain on multiple occasions, yet the world was so eager to do anything and everything it could to avoid war "today" that it made a far more devastating war all-but-inevitable "tomorrow."
Not only has Iran made its own genocidal intentions clear in the past, it keeps making the same threat in the present – to wipe Israel "off the face of the earth." With millions of lives at stake why do we pretend that Iran does not mean what it says?
I know the Obama administration is busy thinking about Mitt Romney's tax returns, but in the meantime it has a true geopolitical crisis to manage. One can hope and pray that the history of our time does not record that Obama fiddled with politics in the months and years before the world burned with nuclear fire.