0 0 1 33 193 ACLJ 1 1 225 14.0 Normal 0 false false false EN-US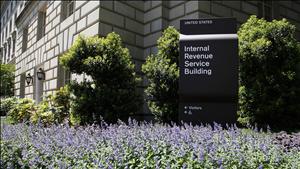 Today, millions of Americans are filing their taxes with the IRS, but what's the IRS doing with those tax dollars? Today how you can stand with the AC
Newest
Oldest
Most Popular
Content type: DocketBlogPost | 1:11 PM Apr. 17, 2014
Did Lois Lerner Want Conservatives to go to Jail?
Just days before she planted a question to try to bury the IRS targeting of conservatives before a damaging Inspector General report was released, Lois Lerner was working with the Obama Justice Department to criminally prosecute the same groups her d


Content type: DocketBlogPost | 11:53 AM Apr. 15, 2014
IRS Chief Calls for a Redo on Proposed Anti-Free Speech Tax-Exempt Rules
The IRS appears to be backing down – for now – from its ill-conceived, and blatantly unconstitutional, attempt to restrict the free speech rights of conservative and pro-life Americans. In the wake of the IRS targeting scandal, the IRS p

Content type: RadioShow | 10:16 AM Apr. 15, 2014
What's the IRS Doing with Your Tax Dollars?
Today, millions of Americans are filing their taxes with the IRS, but what's the IRS doing with those tax dollars? Today how you can stand with the ACLJ as we take on IRS abuse in federal court.


Content type: RadioShow | 10:49 AM Apr. 14, 2014
Taking on the Abusive IRS
Tomorrow is the first Tax Day since the IRS admitted violating our most fundamental constitutional rights. Today, how we're taking action and how you can have your voice heard.