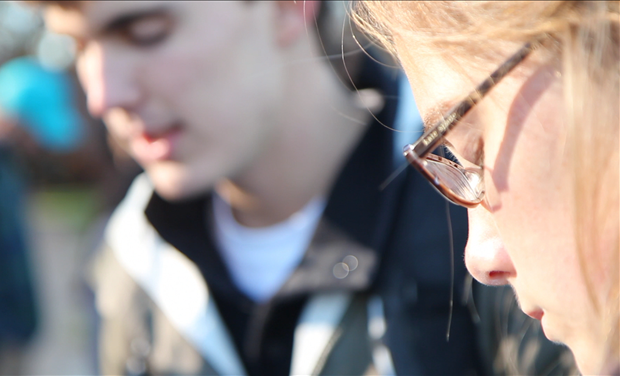 For more than a year, Christian student groups have been battling for their most basic religious liberty rights at Vanderbilt University – in the absolute heart of the Bible Belt in Nashville, Tennessee. In the face of overwhelming opposition from students, from alumni, and even from the state legislatures, Vanderbilt insists on requiring student groups to be open to leaders who don't share the group's faith or ideology. This nonsensical policy requires Jewish groups to be open to Muslim leadership, Christian groups to be open to atheist leadership, and Democrats to be open to Republican leadership.
Vanderbilt should look north for a dose of common sense. Last Friday, the Christian Post reported that the University at Buffalo re-recognized InterVarsity Christian Fellowship after first suspending it for its Christian leadership requirements:
The student group was under scrutiny after it was accused of discrimination for requiring its leaders to affirm a set of Christian beliefs. But the university's Student Wide Judiciary ruled last month that it is "common sense" and not discrimination for a religious group to want its leaders to agree with its core beliefs.
"We cannot expect student organizations to ignore their defining purposes in selecting officers, and the pretense that we do has caused an unnecessary and harmful battle that pits 'equality' against the First Amendment rights of students," the SWJ stated in its decision.
The University's student judiciary should be applauded for its moral and legal clarity, and Vanderbilt's Chancellor Nicholas Zeppos (one of the highest-paid university presidents in the country) has much to learn from Buffalo's undergrads. For example, these students could discern that nondiscrimination rules, while important and necessary, should not be used as a pretext to punish religious expression:
"The right of religious groups to select their leaders according to their religious beliefs has long been protected by federal law as a basic component of religious liberty," the SWJ stated.
It also added, "Nondiscrimination policies serve important purposes. They are intended to protect religious students, not punish them for being religious."
We've been honored to advise student groups at Buffalo, Vanderbilt, and across the nation. The students at Buffalo hoped their ruling would serve as a "precedent." While the ruling can't bind any other university, it certainly can serve as an example – an example that Vanderbilt would do well to heed.