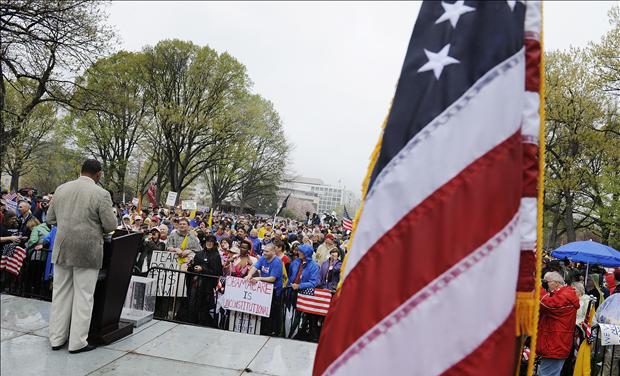 A few weeks ago, we told you about new threats facing conservative writers and bloggers – threats to their free speech rights and even their families.
After the ACLJ helped raise awareness about this new assault on our liberty – exposing everything from frivolous lawsuits to SWAT-ting (causing police SWAT teams to be sent to the homes of those you disagree with) – Congress began to take action.
87 Members of Congress, led by Representative Sandy Adams (FL-24), sent Attorney General Eric Holder a letter asking him to investigate "the growing threat of 'SWAT-ting' and its costly ramifications."
The letter explains:
These crimes occur when individuals call emergency dispatchers under the guise of another person's name with fraudulent claims, causing local law enforcement to swarm the home of innocent Americans. . . .
SWAT-ting is quickly becoming a scare tactic used against political bloggers, essentially stifling those bloggers' First Amendment rights.
The letter continues:
Differences of opinion should enrich our lives, not divide us. Each American has the right to freely express his or her ideas and should not be subject to fear tactics like SWAT-ting, which run counter to the liberty that forms the bedrock of our great nation. These crimes are not to be tolerated and necessitate thorough examination at every level.
The letter concludes requesting Attorney General Holder and the Justice Department to "thoroughly review each of these cases, determine whether any federal laws have been breached, and prosecute those crimes accordingly."
The ACLJ welcomes this additional oversight as we defend the First Amendment rights of bloggers. These and other types of attacks that illegally cause government resources to be used to chill the free speech rights of those with whom they disagree must be prosecuted to the full extent of the law.
The ACLJ will continue to keep you informed as we defend the free speech rights of conservative bloggers from these baseless attacks.