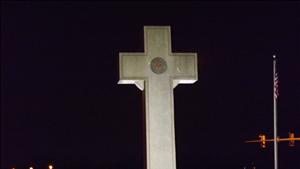 The angry atheist epidemic is spreading, with atheists attacking memorial crosses and even Bible verses from coast to coast. Today, how you can take a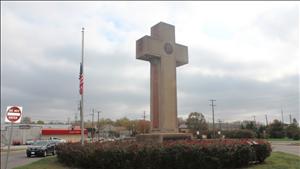 Honoring our war heroes with the cross doesn't violate the Constitution. Today why we must take a stand against these atheist attacks.
Sort by:
Play
American Heritage:
on ACLJ.org
Newest
Oldest
Most Popular

Content type: DocketBlogPost | 1:00 PM Apr. 17, 2014
Easter: A Time to Pray for the Persecuted, a Time to Defend Life
Like many others, when I gather with my family on Easter, we will celebrate the risen Savior. At the same time, we are in the midst of the Passover season, the season of freedom for the Israelites. With Easter and Passover, we celebrate life, we cel

Content type: DocketBlogPost | 1:22 PM Mar. 13, 2014
Dismantling the Cross Dishonors the Fallen
The cross has long been a symbol of sacrifice. In America, it has become synonymous with a symbol of honor and respect for the valiant men and women who have given their lives for a grateful nation. Yet, that symbol of honor has come under attack ac


Content type: RadioShow | 10:48 AM Mar. 12, 2014
Defend the Cross
In Maryland, atheists have filed a lawsuit against a cross that honors 49 hometown heroes, men who made the ultimate sacrifice—men who lost their lives in WWI. Today, why we're fighting back against this attack.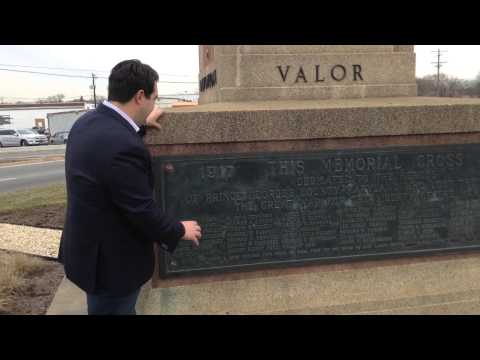 Content type: DocketBlogPost | 2:23 PM Mar. 11, 2014
Attacks on Memorial Crosses Multiply
Last week a "humanist" group filed a lawsuit in Prince George's County, Md., demanding the removal from public land of a 40-foot cross memorializing the 49 local soldiers who gave their lives in the First World War. Across the count

Content type: RadioShow | 10:40 AM Mar. 11, 2014
Angry Atheists Attack the Cross
From coast to coast, angry atheists are waging an ongoing assault on the cross. Today, how you can defend the cross and honor the memory of heroes.


Content type: RadioShow | 10:57 AM Mar. 10, 2014
Angry Atheists "Upset" by WWI Cross
Angry atheists are at it again, this time suing to tear down a World War I memorial cross, saying they are\"shocked" and\"upset" by it. Today, how you can take action to defend this heroes memorial.