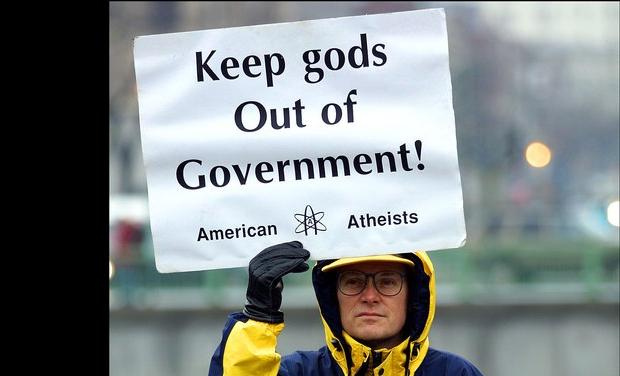 If you ever wonder what angry atheists think about you and your faith, then feast your eyes on these billboards they're planning to put up in Charlotte during the Democratic National Convention. By directly slamming "Mormonism" and "Christianity" in the most inflammatory terms possible, atheists aren't trying to persuade – they're trying to shame.

Unfortunately, and as I've said before, in the battle of ideas stigma often beats dogma. In other words, vicious stigmatizing attacks often defeat sincere expressions of belief, and with the nonreligious now the fastest growing "religious" segment in America, it appears that shame works.
At the ACLJ we fight atheist attempts to rewrite history and suppress religious liberty in court, but it's just as vital that we engage atheists in the court of public opinion. Let's start by appropriately and civilly pointing out their hate and intolerance while at the same time proclaiming eternal truths. The message from those billboards is bleak and angry. The Christian message is full of life and hope.