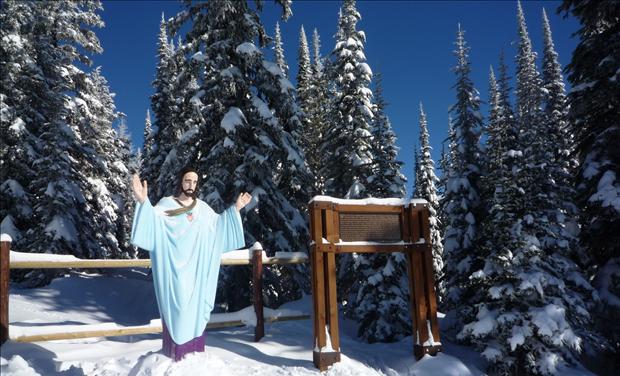 In just a few short hours, more people have taken a stand for the war memorial statue of Jesus that sits atop Big Mountain in Montana than the entire membership of the atheist group seeking to have it removed.
Less than five hours after the ACLJ posted our letter to the U.S. Forest Service online, urging it to renew its lease to the Knights of Columbus and allow the nearly 60-year-old World War II memorial to remain, more people had signed onto the letter than the entire claimed 17,000 membership of Freedom From Religion Foundation (FFRF).
11.1.2011 Update: In less than 24 hours, support for the World War II memorial statue of Jesus has more than doubled the entire membership of FFRF.
Currently, over 35,000 Americans have taken a stand for the statue of Jesus, and that number continues to grow by the minute.
Please continue to keep the momentum going by signing this petition and sharing it on Facebook and Twitter. Show FFRF that we will not back down and cede our history and heritage over to their anti-Christian agenda. Sign here.