Recruit for your cause. Make a difference. Track your impact.
Millions of Americans have joined the ACLJ in taking a stand on issues related to life, liberty, religious freedom, national security, and more. When thousands upon thousands speak with one voice, there is a greater opportunity for change. By taking a stand with the ACLJ, citizens have directly impacted our laws and our culture for the better. Please use our petition drive tools to find your cause and encourage others to add their voice in the fight.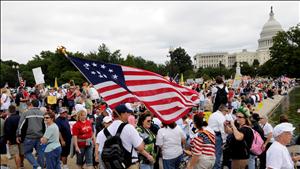 5/13/2013
Petition to End IRS Abuse
86,669
have signed online

More
Recent Petitions
Protect Religious Freedom in the Military

77,436

have signed online

Petition Against Miranda Warnings for Enemy Terrorists

34,755

have signed online

Petition to Stop IRS Snooping

11,918

have signed online

Committee to Protect the National Motto

70,533

have signed online

Sequester the Muslim Brotherhood

149,075

have signed online

Save an American Pastor from an Iranian Prison Sentence

590,950

have signed online
Didn't find a petition on your topic?